Read this complete Tonybet review to find out why this is one of the best sites for betting in Kenya.
---
---
Is Tonybet Legal in Kenya?
The most important aspect of a sportsbook is its legal status. If a sportsbook is not legal, then you should avoid it at all costs. You should not choose an illegal site no matter how appealing the bonuses or the features might be.
Thus, we should begin our Tonybet review with a few words about its legal status. We are pleased to say that there is nothing disappointing here.
The Tonybet sportsbook is completely legal in Kenya. It is owned and operated by Nuntis Holdings Ltd, which has gotten the license to provide sports betting services in the country. Its license has been issued by the Kenyan BCLB (Betting Control and Licensing Board of Kenya).
If you want to cross-check this information, you can do so using the operator's license number. The Tonybet sports betting license number is 0000341.
Our Tonybet Review
TonyBet is an amazing sportsbook richly endowed with an astonishing array of features and promotions. But there are some shortcomings to it as well. You can find our overall picture of the site summarised in the table below.
| Pros | Cons |
| --- | --- |
| 👍 Welcome bonus | 👎 Does not have online casino games |
| 👍 Diverse list of sports and betting markets | 👎 Lags behind other sites in key areas |
| 👍 Suitable for mobile betting | |
| 👍 Renowned for live betting | |
Tonybet Registration Review
In order to enjoy the immense benefits of the Tonybet casino and sports betting site, you have to create an account. And you can only do so after going through the registration process.
The Tonybet registration process is one of the easiest and fastest that we have seen. You only need to provide your phone number, give them the confirmation code that you get, and set a password.
Then your account should be created in no time at all. But you may need to provide additional details regarding your age, residence, and other aspects later.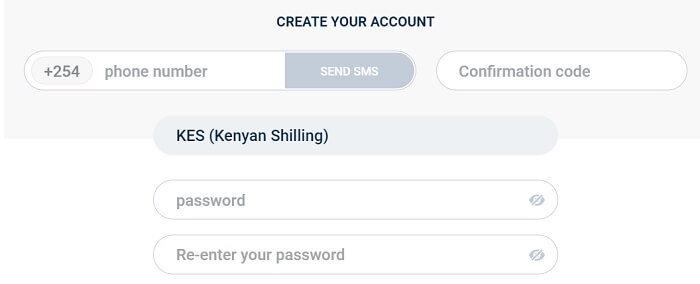 Tonybet Bonus Review
If you sign up for the Tonybet sports betting site, you can get the chance to enjoy one of the biggest welcome bonuses in Kenya.
If you are unfamiliar with the concept of welcome bonuses, let us give you a quick breakdown in this Tonybet review.
A welcome bonus is basically the reward that you get for signing up for a particular betting or casino site. It is often also called a signup bonus or a registration bonus. But whatever the terminology, they all mean the same thing.
Now, let us come to the Tonybet welcome bonus. It is a first deposit bonus wherein you can get a bonus with a decent amount of it.
Tonybet Sports Betting Review
The Tonybet sportsbook has too many features to name here. But we can definitely highlight some of the major ones in this Tonybet review. And that is exactly what you will find as you read through this section.
Available Sports
By signing up to the sportsbook, you can access one of the widest ranges of sports for both pre-match and live betting. You will find almost all the sports, whether mainstream or niche, that most punters in Kenya like to follow.
For example, football is an obvious presence but there are more. Sports such as tennis, table tennis, basketball, and esports are also included. In fact, the site is one of the best for esports betting (to be covered in more depth in a later section of this review).
Furthermore, you can easily find the biggest events from the biggest sports happening across the world and bet on them. The 'Top Championships' section of the site makes sure of that.
Betting Markets
Betting markets are the types of bets you can place for a particular match or event. This is important because sports betting is no longer just about predicting the match winner or the tournament winner. There are so many aspects of a game that you can bet on.
Fortunately, you get access to a wide range of betting markets on the site. That means you can fully enjoy the pleasures of sports betting if you create a Tonybet account.
Needless to say, there is a clear focus on having the best betting markets for the biggest sports. Football, tennis, basketball, and many others are included in this list.
But you will not be disappointed with the options that you get when betting on niche sports such as hockey and table tennis.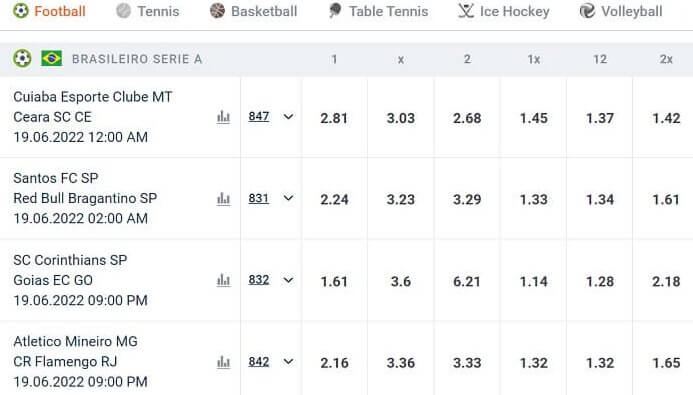 Odds
Odds determine how much you may be able to make from your bets if they succeed. Therefore, it is crucial to understand the odds and bet on sites where the odds are the highest.
As per our Tonybet review, the site is one of the best in terms of odds in Kenya. You will find that the odds are comparatively higher than what most of the other competitor sportsbooks are offering. This may not be so in every case but will be more often than not.
Furthermore, it is easy to understand the odds on the site. The Kenyan site lists all the odds in decimal format. This is the simplest expression of odds but you can change this if you are more comfortable with something else.
For example, you can change the odds to American or Fractional or something else should you wish to do so.
Live Betting/Streaming Options
The Tonybet sports betting site is one of the most renowned destinations for live betting. You can bet on almost any event from the sports listed on the site while it is live.
Furthermore, there are several things that set live betting on this site apart from others. For instance, you get access to many more betting markets during in-play betting than you would at other sites.
But you also get all the standard live betting features that have become the norm. Included among them are key highlights, insights, live scores, live stats, and so much more. You can even get access to live simulations and live streams for some select games.
However, the best part is that you can access all of that from your smartphone or tablet. And the credit for that goes to the mobile site and the app.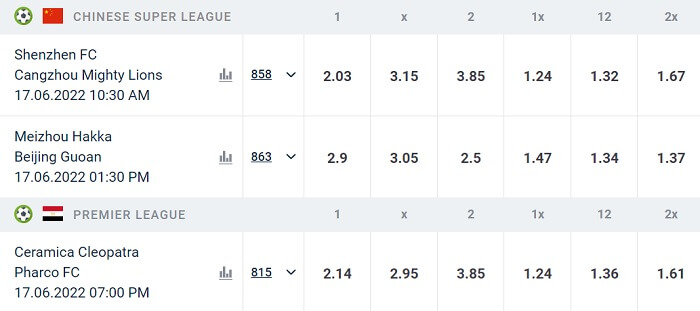 Bonuses and Promotions
The number of bonuses on the site is a bit limited compared to other sites. That much is clear but that is only half the story.
The other half of the story involves the details of the bonuses. For instance, the small number of bonuses is far more attractive than all the bonuses at many other sites combined.
For instance, the welcome bonus can give you a great amount of money in additional funds after using the Tonybet bonus code. Moreover, you can get free bets through another bonus on the site.
You will be hard-pressed to find bonuses involving such huge numbers at most other sites in Kenya.
Tonybet Esports Review
Esports is one of those sports whose star is on the ascendant at the moment. This is a global phenomenon and countries like Kenya are not immune from it.
Hence, many sportsbooks have cropped up to offer esports betting. But this sportsbook is perhaps one of the best for esports betting.
The primary reason for this is the number of esports that you can bet on. Almost every major esports game is included in the site's list of available sports for betting.
For example, you can find games such as Call of Duty, Dota 2, Counter-Strike, E-soccer, E-basketball, League of Legends, and much more.
Moreover, you can find some of the best betting markets and some of the highest odds for esports on the site. This may not be true in every case because we did discover during our Tonybet review that some esports events may lack many betting markets.
However, the overall esports betting experience is incredibly fun and worthwhile at Tonybet.
Tonybet Casino Review
While there is a Tonybet casino in many jurisdictions, it does not seem to be available in Kenya. At least that is what we discovered during our Tonybet review.
The possible reason behind this could be licensing. Perhaps the operators could not or did not obtain a license from the Kenyan authorities to provide online casino games. Hence, it cannot provide such games on its website.
At this point, there is no official information as to when the Tonybet casino might launch in the country. We can only hope that it does soon and you can enjoy online casino games as well.
If the casino eventually becomes available in Kenya, we will update the information on our site and let you know.
Tonybet Live Casino Review
A live casino is part of an online casino wherein you can enjoy live dealer games and live game shows. Since the Tonybet casino is not available in Kenya, the live casino cannot be accessed either.
In other jurisdictions, the Tonybet live casino contains live dealer versions of all the major table games. We can only hope that such online casino games become available in Kenya soon. And we will be the first ones to update you regarding the news once it happens.
Tonybet Mobile Review
Tonybet sports betting site does have a mobile app and it is available for both Android and iOS devices. But we also discovered another interesting fact during this Tonybet review.
The Tonybet app is advertised on its international site but not on its Kenyan site. That leaves a little bit of uncertainty regarding whether the app is actually available for Kenyan punters.
Our own expert assumption is that it should be. There should be no trouble in downloading the app and accessing its features even if you download it via the international site.
If you do any amount of betting through your smartphone or tablet, you must attempt downloading the Tonybet app. It packs all the incredible features in a light and easy-to-use interface. Moreover, it is more or less identical to the mobile version of the site.
The real improvement with the app comes in the form of impeccable speed and performance. Furthermore, you also get features such as instant notifications, auto-login, and much more.
Tonybet Banking Review
Even though Tonybet is fully registered and licensed in Kenya, it is an international sportsbook. Thus, its payment methods are consequently diverse enough to cater to the widest possible range of international punters.
You can access many payment methods for both deposits and withdrawals. Some of the common ones include Visa, Mastercard, Neteller, Skrill, Paysafecard, and so on.
However, the payment method that the site encourages the most for Kenyan punters is M-Pesa.
As you may already know, this is a mobile money wallet and payment service. It has quickly become one of the most commonly used payment methods in Kenya in all spheres of economic activity. And now you can use it to fund and withdraw funds from your Tonybet account.
You can find all the necessary information on the site. But for your convenience, the site's M-Pesa paybill number is 7325515. You can use this information to make your first quick deposit and claim the wonderful welcome bonus.
The deposit should be processed instantly and there should not be any extra service charge or processing fee from the sportsbook.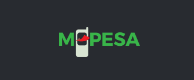 Tonybet Security Review
As we have mentioned previously in this Tonybet review, the sportsbook is completely legal in Kenya. In fact, we started our review with this information.
As a result, the site must and does comply with all the laws and regulations of the country. There is very little possibility that the site may turn out to be some sort of a scam or something.
Furthermore, reviews from punters are overall quite gushingly positive. There have been no untoward instances that would significantly jeopardize the site's reputation. For instance, there has been no reported incidents involving punters not being paid out or able to withdraw funds.
Most of the negative or lukewarm Tonybet reviews usually point out some minor issues. You may face such issues at almost any sportsbook from time to time.
Thus, the Tonybet sportsbook is a secure place for you to place bets on your favourite sports, teams, and players. You are extremely unlikely to face any major impediments.
How to Contact Tonybet Kenya?
In this regard, our Tonybet review should inform you that this site is disappointing to some extent. The urgency required by punters in many situations does not seem to be understood by the operators.
For instance, you can only contact the site via a contact form on the site and email. The email address is [email protected]. There is a live chat support but it is only accessible via the desktop site and perhaps even the mobile app. But not the mobile site.
Both the contact form and email methods promise a 24 hours response window. This is quite impressive as far as such methods are concerned. But this may not be adequate for punters in immediate need of assistance.
In such cases, you can only get support via the live chat option. This too may not be readily available during peak hours.
Tonybet Review Kenya FAQs
Get quick responses to your burning queries about the Tonybet online casino and sportsbook in this section below:
Is Tonybet Available in Kenya?
Yes, Tonybet is a sports betting site and casino that is available for Kenyan players. It has a license from the Betting Control and Licensing Board of Kenya (BCLB). Hence, it is completely legal and secure in the country. 
Is Tonybet a Good Operator?
Yes, Tonybet is one of the best sports betting and casino operators you can find in Kenya. Whether you ultimately choose this site or not, it should nonetheless be one of your top choices if you live in Kenya or another jurisdiction where this site is active. 
How to Bet Online at Tonybet?
In order to place bets via Tonybet, you need to create a betting account. And you need to be over the minimum legal age for gambling. Once you open an account, you can see the available sports, events, and betting markets using which you can place bets. 
Our Tonybet Kenya Review
Casino Games

Live Betting

Welcome Bonus

Mobile App