More betting sites that accept Airtel Money as a mobile payment method are emerging in Kenya every day. Here's an in-depth guide for those interested in learning more about betting with Airtel. In addition, we will provide you with a list of betting sites in Kenya that accept Airtel Money.
➡️ List of Betting Sites That Accept Airtel Money
| Operator | Welcome Offer | Airtel Number |
| --- | --- | --- |
| 22bet | 100% bonus up to 15000 KES | |
| Dafabet | Cashback of up to KES 5,000 | |
| BetAfriq | GET A 100% DEPOSIT BONUS OF UP TO 22,000 KES | |
Several online bookmakers are now accepting this payment method since Airtel enabled the payment function on their Airtel mobiles. As a result, players from many countries have now gained an additional payment method.
22bet Airtel Deposit
Airtel betting sites allow you fast and secure deposits when wagering online, including 22bet. You can deposit money on 22Bet using your Airtel Till Number; follow the steps below.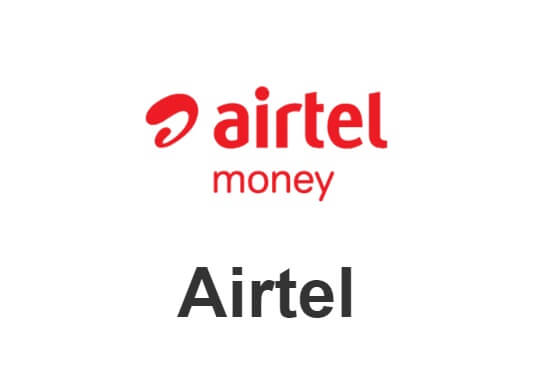 You can access Airtel Money via the Airtel SIM tool kit.
To make a payment, click "Make Payment".
You can pay your bill by selecting "Others".
Enter 152661, which is the number for 22Bet Till.
As the business name, enter: 22BET.
If you wish to deposit an amount, enter it at this stage.
To access Airtel Money, enter your PIN.
Make sure your payment is confirmed.
Dafabet Airtel Deposit
The list of Airtel-friendly online sportsbooks keeps on growing. You can also deposit via Airtel to your Dafabet account. All you need to do is:
On your mobile phone, access the Airtel Money menu.
To make a payment, click "Make Payments".
Then select "Pay Bill".
Then choose "Other".
As the business name, enter: DAFABET.
Select the amount you wish to deposit and confirm.
Enter your PIN.
As for the Reference, enter DAFABET.
A confirmation SMS will be sent to you.
BetAfriq Airtel Deposit
You can find an Airtel Deposit option on many operators' sites, as it's currently rapidly growing. Still, BetAfriq does not feature this payment method for the time being.
We assume it will become available soon and that the deposit process will be quick and straightforward.
Visit this brand's site and log into your account.
Open the Payment section and find the Airtel deposit method.
Select this option and decide how much you want to deposit.
Confirm this transaction.
How to Create an Airtel Money Account?
The customers of the Airtel money mobile transfer system have to visit an Airtel agent in Kenya to register their Airtel line. The procedure is mainly done to ensure the security of the system.
In Kenya, residents must have a Kenyan National Identity Card (ID), and non-residents must have a passport to register for Airtel Money.
Moreover, there is no fee for registering. When an Airtel customer registers in Kenya, they should activate their account by selecting the Airtel app icon on their mobile phone.
Your mobile handset will present you with two menu options: one for Airtel mobile money service and another for activation.
As soon as you activate the device and select a secure PIN number, the main menu appears with the following options:
Airtel's send money option.
Option to purchase Airtime on Airtel.
Airtel money withdrawal option – either a bank ATM or an Airtel agent in Kenya.
Airtel bills payment option.
Now let's go into greater detail:
Step 1
If you already have an Airtel Money account with a registered SIM card, you can skip this step. It is necessary to have an Airtel SIM card to create an Airtel account. They are available in Airtel stores and resellers throughout Kenya.
To register for a new Airtel account, you will need your identification documents. An Airtel representative will ask to see an original copy of your document.
Step 2
Airtel will send you an SMS with confirmation once your account is ready. It usually happens immediately. It's time to sign up for Airtel Money, which is a mobile money service that allows you to make payments and transfer money from your SIM card wallet.
Airtel Money registration is free of charge, just like SIM card registration. Airtel agents can open up your mobile wallet as soon as your Airtel SIM card is active.
Activating your Airtel Money account is possible through the Airtel app on your phone after the agent has completed their part of the work. To do this, you open the Airtel app, click on "Activate", enter your PIN, and you are ready to go.
Step 3
With your Airtel Money account, you are one step away from making your first deposit on your favourite betting site. If you want to transfer money via Airtel, you must have money in your Airtel wallet.
You need to take your cash to the Airtel shop, where the agent will deposit it in your Airtel wallet. An SMS confirming your deposit will be sent to you after the deposit has been made. It is free to add money to your Airtel wallet by using an agent.
If you do not have Airtel wallet funds, you can add funds to your Airtel wallet by transferring them from a mobile wallet like M-Pesa or T-Kash.
About Airtel Money
As one of Africa's largest telecommunications companies, Airtel, through their Mobile Commerce, offers customers the ability to use their mobile number as a digital wallet (e-wallet). Payment can be made or received using an Airtel Money e-wallet.
It is a digital wallet by Airtel Payment Bank for sending and receiving money from anywhere in the world with "My Airtel" application.
As far as the services offered are concerned, users have access to the "Receive Service." This mobile money service allows Airtel customers to receive money from abroad in their Airtel money wallets.
There's also the "Send Service", which allows Airtel Money customers to transfer money overseas through their Airtel Money wallets.
Here are some additional benefits of using Airtels as a payment method when betting in Kenya:
It is possible to deposit money into your account and withdraw your winnings through Airtel Money in Kenya.
Transactions are fast: Deposits and withdrawals can be made instantly with Airtel Money.
Easy payment platform: Airtel Money lets you make payments with an MPESA Paybill number. Even without an internet connection, your money reaches your account.
Due to the nature of the service, you only need to have enough money on your SIM card since it is only a mobile service.
Paying with this method is cheaper than using other options like credit cards. There is no fee for depositing, placing bets, and withdrawing via the USSD code.
Airtel is an international telecommunications company with operations worldwide and its headquarters in India.
They have a favorable reputation as some top-rated international betting sites that accept MPESA and have a track record for providing outstanding service to all their customers. In other words, you can trust Airtel with your money.
Betting Sites That Accept Airtel Money
Here is a list of some of the most frequently asked questions. Tune in to learn more about this payment method and Airtel betting sites:
In Kenya, Airtel Money, the major sports betting system in the country, is now free to use for bettors using Airtel Money. Airtel provides telecommunications services to over 300 million customers in 20 countries across Africa and Asia.
Airtel Payments Banking Points allow banking customers to deposit cash by entering a Secure KEY, a one-time password sent to the customer's mobile after the Banking Point enters the customer's mobile number and the amount to be deposited.
Airtel Payments Bank will assign you an account number based on your phone number. Opening an Airtel Payment bank account is a straightforward process; you can do so at an Airtel outlet or using the Airtel Thanks app.
Users need to call *400# for more information, using the Airtel number associated with their Airtel Payments Bank.
A sportsbook's deposit process is one of the most important aspects of wagering online. Airtel betting sites usually offer a quick signup process.
After that, when betting with Betway, you can deposit using Airtel Money and access your account wherever you are.