Asian Handicap Predictions

Assan
Yield: 6.54%
Faroe Islands U21
vs
Ukraine U21
EURO U21 Qualification Grp. H
01/06 19:00
Ukraine U21 -1.00 (AH)
Ukraine U21 scored 13 points from 6 matches played, 4 points more than Faroe Islands U21. played 2 games as guests in the last 5 games, of these games no match resulted in victory. Previous away game they...

Assan
Yield: 6.54%
Persepolis
vs
Padideh Khorasan
Persepolis -1.50 (AH)
Persepolis vs Padideh Khorasan are going to happen on 25 May 2022 - 17:30 regarding the football Persian Gulf Pro League's competition from Iran. Persepolis is coming with 1 win in last 5 games they played,...

Assan
Yield: 6.54%
Funnefoss/Vormsund
vs
Senja
3. Division Avdeling 6
28/05 13:00
Funnefoss/Vormsund -1.00 (AH)
This football duel will take place on Stadium of Funnefoss/Vormsund on Norway for 3. Division. Before this game, Funnefoss/Vormsund played 5 matches and did 9 points, they won 3, draw 0, lost 2, last match...

Assan
Yield: 6.54%
Olympique Dcheira
vs
Tihad Casablanca
Tihad Casablanca -1.00 (AH)
Match of football to be played on 28 May 2022 - 18:00 for Elite 2 from Morocco. Tihad Casablanca comes with 1 win in last 5 games they played, last match they draw 2-2 against Racing de Casablanca. Olympique...

Assan
Yield: 6.54%
Sutjeska
vs
FK Zvijezda 09
1. Division RS
28/05 17:00
Sutjeska +0.75 (AH)
Here we have Sutjeska vs FK Zvijezda 09. A football match from 1. Division Fbih from Bosnia and Herzegovina. This season, Sutjeska played 29 games so far, of which they have won 16, lost 9, and draw 4....
---
Contents
---
How Does Asian Handicap Betting Work?
Handicapping is a part of many sports. While golf might be the most popular one to market it, croquet, basketball, shogi, chess, etc. sports also happen to have handicaps. However, the process is a little different for sports betting. It's known as the Asian handicap betting predictions and it applies to the punters instead of the players or the teams.
The reason it's called Asian handicap betting is that it originated in Indonesia, the world's largest island country located in Southeast Asia.
Basically, a handicap or Asian handicap predictions is a way to equalize the competition between two teams for betting purposes. For example, if Team A and Team B participate in a soccer match where Team A surpasses Team B by miles in terms of managerial efficiency and skills, the match won't be fair for Team B.
Thanks to Asian handicap predictions, Team B can start the match with a goal advantage. It gives the punters a reason to bet on Team B's favor as well as boost morale for the event. Otherwise, every punter in the country would bet on Team A.
Like in the rest of the world, Asian betting tips have made their way into Kenya. Punters in Kenya are very fond of soccer betting and when it's infused with Asian handicap tables, the excitement just goes through the roof.
Before we jump into our Asian handicap predictions, let's try and understand what Asian handicap betting is a little more deeply.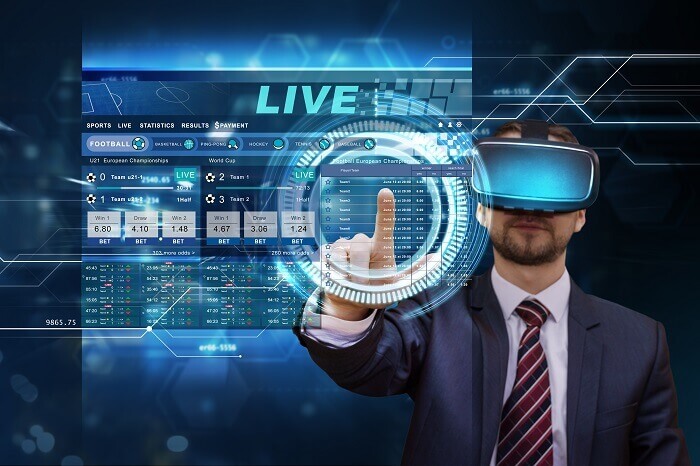 Types of Asian Handicap Predictions
Across the bookmakers around the world, you'll commonly find two types of Asian handicaps. The half goal handicap and the whole goal handicap. Some bookmakers offer another type which is known as quarter goal handicaps. Let's see what each of these mean.
Half Golf Handicap: In traditional sports betting, a half goal handicap refers to an advantage of 0.5 goals. But it's not necessarily 0.5 every time. It can be 1.5, 2.5, or even 3.5. The idea is that you get a 0.5 fraction in the mix that gives the weaker team an advantage.
Quarter Goal Handicap: The same principle as the half goal handicap applies here. Instead of getting a 0.5 goal advantage, the team will get a 0.25 goal advantage. It might be 0.75, 1.25, and so on. Quarter goal handicaps are a little more complex to incorporate. That's why you might not find that across all bookmakers in Kenya.
Whole Goal Handicap: By now, you should already know what a whole goal handicap is, right? It's the situation where the weak team gets a full goal advantage. However, this type of handicap soccer predictions comes with a different problem. If after applying the handicap, the final score of a match is a tie, every bet gets void. It means the bookmaker returns everyone's money.
Alternative Asian Handicap: This is not one of the mainstream Asian betting tips. Rather, it's found in selected bookmakers in Kenya. Basically, alternative Asian handicaps are beefed up handicaps. In most cases, the bookmakers don't go over .5 or 1 goal advantage. If you see a sportsbook offering 2.5, 3, or 2.25, etc. handicaps, those are considered alternative Asian handicaps.
The Settlement Score
This is the final score calculated by the bookmaker after an event is over. For example, if a friendly match between Kenya and Uganda might have a +1.5 handicap for Uganda. It means Uganda gets 1.5 goals advantage before kick-off.
Now, if the final score of the match is Kenya 3 – 0 Uganda, the settlement score would be 3 – 1.5. It would mean the bets on Uganda have lost despite having the Asian handicap predictions in their corner.
On the contrary, if the outcome of the match was Kenya 3 – 2 Uganda, the tale would be different. For the soccer match, Kenya won fair and square. But punters who wagered on Uganda with a +1.5 handicap have won the bet thanks to the settlement score of 3 – 3.5.
To make settlement scores easier, bookmakers mostly utilize half goal advantage. Because the whole goal advantage might have led to a void bet. If Uganda has 1 goal advantage and the score of the match was Kenya 3 – 2 Uganda, the settlement score would be 3 – 3.
The Plus (+) and the Minus (-)
We know for a fact that the plus and minus signs beside the handicaps have created a lot of confusion among punters over the years. It's equally true for Kenyan punters as well. So, before you use our Asian handicap tips today, let's understand what the signs mean.
The signs essentially indicate the favorite team and the underdog team. In our settlement score example, Kenya is the favorite team and Uganda is the underdog. So, Uganda will have the plus (+) on its handicap.
To better understand how Asian betting tips work in real scenarios, let's take a look at some examples. Note that all of these scenarios are hypothetical. Real odds may not reflect our odds.
Handicap
The stepping stone for handicap soccer predictions. It might look like there's no point in having this handicap. But it's not true. A 0.0 handicap is essentially removing the draw from the equation. Even if the match draws, it would be a void bet.
For example, if Kenya and Uganda played with a 0.0 handicap and the match outcome is 0 – 0, the bookmaker will return the bettors' money.
0.25 Asian handicap Meaning
When you deal with a quarter goal handicap, the outcome of a match can go a lot of different ways. For example, let's say the match between Kenya and Uganda has a fixed odds of 1.5 and Uganda is playing with a +0.25 handicap.
Here is what would happen:
If Uganda wins the match and you had your bets on it, you win automatically.
In case the match is tied, Uganda wins and you win the bet.
If the match is tied after settlement and you had your bets on Uganda, you get half of the bet back and win the other half at designated odds.
In case of a settlement tie and you backing Kenya, you'll lose half of the bet and get the other half back. So, you essentially lose 50% of your money.
The same will apply for every variant of quarter goal handicap such as 0.75, 1.25, and so on.
0.50 Asian Handicap Meaning
Among Asian handicap predictions lovers, 0.50 or half goal advantage handicaps are the most popular ones. It's the easiest to keep track of and doesn't end up in void bets. With the same example, we have Kenya and Uganda in a soccer match where Uganda has a +0.50 advantage.
Whatever the outcome of the match is, you add 0.50 with the score of Uganda. If it's a 3 – 3 tie, Uganda wins thanks to the Asian handicap table. If it's a 3 – 2, Uganda loses by 0.5. Based on the settlement score, the punters get their payout according to the odds.
Asian Handicap Meaning
If you've been paying attention, you should know exactly how this whole goal advantage handicap is going to go. Using the same rules, we have Uganda as an underdog where it has a +1 handicap.
If the match outcome is Kenya 3 – 2 Uganda, the settlement would tie the match. Hence, it's a void bet. If the match ties at 3 – 3, Uganda wins thanks to the Asian handicap soccer predictions.
Best Asian Handicap Betting Sites in Kenya
Asian Handicap Predictions FAQ
What is a +1.5 Asian handicap?
+1.5 handicap in Asian betting tips means the underdog team has a 1.5 goal advantage. Whatever the final score of the match is, 1.5 goals would be added to the score of the underdog.
What does +0.25 handicap mean?
+0.25 handicap is the quarter goal advantage. If the settlement score ties the match, you can either win half of your bet or lose half of it. It depends on how you've populated your bet slip.
What is the difference between handicap and Asian handicap?
Asian handicap is mostly used for handicap soccer predictions and there can't be a draw, even if it's a 0.0 handicap. Handicap, on the other hand, can be applied to any sport and a draw is usually possible.
How are Asian handicap odds calculated?
To be honest, calculating the odds for Asian handicaps is a complex process. If you have the probabilities, you can use online calculators to find the odds. The formula goes like: Home Odds = (1-ph1)/(p1-ph1) * Away odds.