Kamehameha
Yield: -3.33%
Both teams to score: yes
Freiburg versus Augsburg. I would go here for both teams to score, both struggling defensively but offensively playing quite well. Obviously Freiburg is a favorite here but odds too crappy to take, so...

Kamehameha
Yield: -3.33%
Both teams to score: yes
Udinese versus Verona. Both teams having inconsistent results, so I think we gonna see both teams to score. Udinese have won last game over Sampdoria with a score of 1-0, while Verona also win their last...

Focus24son
Yield: 6.22%
Inverness
vs
Queen's Park
Both teams to score: yes
Home side are on a poor form home run with 3 losses a draw and 1 win in their last league match to extend their unbeaten start to the league campaign to make sure that the players are in the midst form...

Colette4567
Yield: 2.36%
Primera A Apertura
28/01 21:10
Both teams to score: yes
Reasons as to why the fixture to result to Btts: my first and foremost point is that the last ten Envigado home matches, seven resulted to Both teams to score Yes, all the last eight La Equidad away matches...

DesertFox
Yield: 2.26%
Both teams to score in 2nd half: yes
Mainz, despite some understaffing (for example, Svensson has repeatedly stated that he needs players, especially in defense), is able to show quality football. The last match with Dortmund was no exception,...
What Both Teams to Score Means in Soccer
Both teams to score predictions – or BTTS – are very popular when it comes to football betting. These betting predictions only need both teams to find the net. Nothing else matters for the bet to win.
The both teams to score meaning is very straightforward and that is just one of the factors making these bets so common. BTTS odds are not always the most attractive in the markets. But, they can be a good way of picking up a decent enough winning return.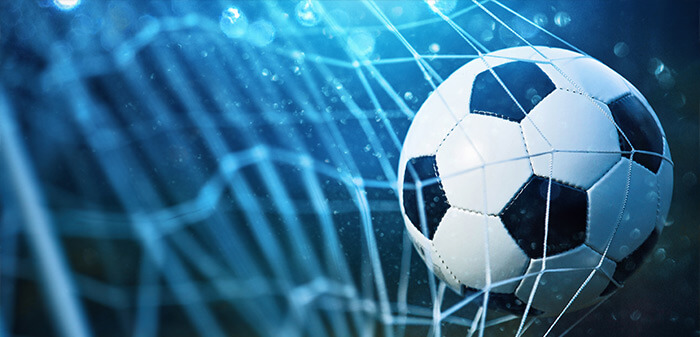 ---
---
How to Place Both Teams to Score Bets
Both teams to score predictions are most commonly related to football matches, as it is a sport that has a fairly low level of goal/point scoring. That makes the chance of both teams finding the net a bet that could go either way.
Most games will have a BTTS market. The simple choice is to go for 'yes' or 'no'. A yes bet means that you think both teams will score in the match. A no bet shows that you think that one or both sides will fail to score.
With most online sports betting sites you just need to click on the odds next to your choice. Both teams to score bet will automatically be added to your bet slip. All you have to do then is to decide on a stake and confirm the bet.
BTTS Bet Options
When it comes to BTTS betting there is more than just one betting option. The basic premise of both teams to score predictions are the same, there are different time periods that are sometimes offered by the bookmakers. They can include:
BTTS in the first half
BTTS in the second half
BTTS and one of the teams to win
BTTS and over/under a certain amount of goals
Both Teams to Score Tips
As with any betting tips, you should be fully aware that nothing is guaranteed. These both teams to score tips are just some of the factors that you should consider before making your selection.
Look for mid table clubs that win and lose games
Find teams with defensive frailties
Style of play is important – more creative is better for both teams to score today
Use BTTS odds as a factor – there is no point if the odds are too low
Why Choose BTTS Bets?
Both teams to score today bet is one of those wagers that give you a good chance of coming away with something. As long as you choose your game wisely, you should be able to correctly predict both teams scoring.
The odds may not be the biggest but, compared to a bet like a correct score, which is harder than it seems, a BTTS wager is more likely to come in. As long as you avoid any games involving defensive sides, you should be all right.
You don't have to worry about the final result, or how the game will go. You just need to make sure that both teams find the net at some point. What should be noted here is that most BTTS bets only count goals scored during the full time (plus any injury time). If the match in question is a cup game that goes to extra time you will still lose if the score is 0-0 at the end of 90 minutes.
Best BTTS Betting Sites in Kenya
Both Teams to Score Predictions FAQs
How do I win both teams to score bets?
There is no guarantee that you will win a BTTS bet. But if you do enough research and pick your match wisely you will give yourself a better chance.
Which league is best for BTTS?
The best league can change from season to season but it is a good idea to look further than the big leagues for the best chance of BTTS wins. The Swiss Super League has the most games ending with both teams scoring this season. But if you would rather stick with the elite leagues of the world, France's Ligue 1 is worth a look.
Which odds are good for BTTS?
The odds for a BTTS bet are never as dramatic as correct score predictions but as long as the teams involved play a style of football that suits goals you can probably expect a price of around evens. You can then add another option, such as goals scored, to improve the odds even more.
How do you predict both teams to score?
If you want to place a bet you just need to find the BTTS market relating to your game of choice. As far as choosing which game to place a bet on – you should use your own judgement to make an informed decision.