Double Chance Predictions

Assan
Yield: 4.12%
National League South
28/01 16:00
Welling to win or draw
Chelmsford vs Welling are going to happen on 28 January 2023 - 17:00 regarding the football National League North/South from England. Welling played 5 matches and did 6 points, they won 2, draw 0, lost...

Assan
Yield: 4.12%
Atletico Huila
vs
Bucaramanga
Primera A Apertura
28/01 23:20
Atletico Huila to win or draw
This football duel will take place on Colombia for Primera A. Atletico Huila played 5 matches and did 3 points, they won 1, draw 0, lost 4, last match they lost against Union Magdalena 2-1. Bucaramanga...

Assan
Yield: 4.12%
Deportivo Mixco
vs
Deportivo Achuapa
Deportivo Achuapa to win or draw
Deportivo Mixco will meet team Deportivo Achuapa at the next round of football Liga Nacional from Guatemala. Deportivo Achuapa comes with 1 win in last 5 games they played, last match they draw 0-0 against...

Assan
Yield: 4.12%
Perugia to win or draw
football Serie B match. Bari vs Perugia. Perugia played 5 matches and did 7 points, they won 2, draw 1, lost 2, last match they lost against Parma Calcio 1913 2-0. Bari played 5 matches and did 7 points,...

Assan
Yield: 4.12%
Puntarenas FC
vs
Municipal Perez Zeledon
Municipal Perez Zeledon to win or draw
Here we have Puntarenas FC vs Municipal Perez Zeledon. A football match from Primera Division from Costa Rica. Municipal Perez Zeledon played 5 matches and did 5 points, they won 1, draw 2, lost 2, last...
---
---
What Does Double Chance Mean in Betting?
Double chance is a popular betting market, which is available for nearly all football matches and some other sports. Essentially, it takes a 3-way market like the match result (1X2) and it gives bettors two chances of winning. 
For example, if we take the 1X2 market, the betting options are home win, draw, and away win. Therefore, the possible double chance markets are:
Home win or draw (1X)
Home win or away win (12)
Draw or away win (X2)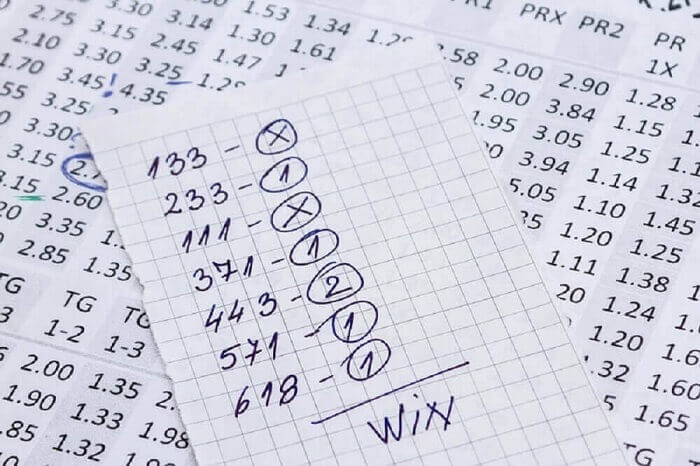 Double Chance Odds
With the basics of the double chance meaning explained, let's look at the odds and contrast them against the regular 1X2 market. We are using the prices given on Betway for the English Premier match West Ham United vs Liverpool.
Match Result Odds
West Ham United: 4.20
Draw: 4.20
Liverpool: 1.74
Double Chance Odds
West Ham United or Draw: 1.87
West Ham United or Liverpool: 1.20
Draw or Liverpool: 1.20
Understandably, the odds are somewhat lower for the double chance betting predictions because you are covering two of the three possible outcomes.
Best Double Chance Picks
Although double chance is offered on essentially every football match, it's not always the right bet to place. For instance, if Real Madrid are playing Getafe at the Bernabeu and the odds of them winning are 1.15, the double chance prices will be around 1.03, which represents a minuscule payout.
From our experience, the best value double chance picks are when the favourite is playing away. Betting sites tend to give higher odds because it's usually more difficult to win on the road. This is where punters can find good value when looking for their double chance predictions today.
How to Select Double Chance Bets
Now that you know the double chance meaninyou can useare a couple of strategies with this market.
We call this 'insurance' because that's essentially what you are doing. This is a low-risk double chance strategy. What you do is find teams that you predict will win – for example, Liverpool away to West Ham. 
However, rather than backing the win on the match result, you use the double chance (draw or Liverpool) as a form of insurance. If you look around all of Europe's top leagues for the best double chance prediction, this style of betting can increase your bankroll, albeit rather slowly.
With this double chance strategy, you are looking for underdogs that you believe could spring a surprise. For instance, Leicester City vs Chelsea. Leicester is playing at home, and their odds are 4.68 for the win. 
While that may be unlikely against a strong Chelsea team, the best double chance prediction odds are 2.08 (on Leicester win or draw). These bets carry more risk as you are betting against the favorite, but if you put in the research, you'll see how many of these games end in a draw, which is a win for you.
Best Double Chance Betting Sites in Kenya
Double Chance Predictions FAQs
Having covered the double chance meaning, we've included some FAQs for extra information.
What is double chance in soccer betting?
Double chance in soccer betting is a market that offers the punter two chances of winning from a regular 3-way market. For instance, the match (1X2) is a 3-way market. With double chance betting, you can wager on 1-X, 1-2, or X-2. If the outcome of the match is one of the double chances you covered, then you win the bet.
How are double chance odds calculated?
Double chance odds are calculated by adding the implied probability of the two selections, and this is followed by dividing 100 by the implied probability total. Here's an example using the odds for Leicester vs Chelsea:

Leicester win is 4.68 and the draw is 3.92. You must first convert these odds into their implied probability (1 / odds X 100). This equals 21.36% (Leicester win) and 25.51% (draw). Add those totals (46.87%), then 100 / 46.87 = 2.13, which is the double chance odds for Leicester or the draw. Please note, the betting site will take an extra cut, so the odds will be trimmed to around 2.10.
What does double chance for both teams mean?
Double chance for both teams refers to the home win or away win option. Basically, you are betting that one of the two teams will win. If the match ends in a draw, you lose the bet.
How to win double chance prediction?
Soccer betting is all about research. That's not to say you will win every bet, but the more effort you put into understanding the league, teams and players, the better chance you have of making more accurate double chance predictions.