Win to Nil Predictions

SaffronSunrise
Yield: 23.7%
Champions League Final Stage
10/06 21:00
Manchester City to win to nil
Champions League finals will have Manchester City playing against Inter Milan, and it is one of those years where the favourite is clear. City has been marching to the finals with incredible performances...

REPG86
Yield: -1.05%
Champions League Final Stage
10/06 21:00
Manchester City to win to nil
Manchester City and Inter de Milano plays by the UEFA Champions league and i think that is good to have the 0-3 in the EH exactly because the chance to 3-0 is good to me and the Win to Nill in the match...

REPG86
Yield: -1.05%
EURO Qualification Grp. H
16/06 20:45
Kazakhstan to win to nil
San Marino and Kazakhstan plays by the European Championship and i think that is good to the team of the Kazakhstan is better to me and i think that is better to me and the form of the San Marino with...

PlaywithGaviria
Yield: -1.65%
Lebanon to win to nil
Lebanon is going to face Vanuatu. The hosts of this match are in good form, and I see them as the winners. The visitors should not score a goal here, as they are one of the weakest teams. I pick the hosts...
18+. Maximum amount – KSH19,500.00 The minimum deposit is KSH 1,000.00 . Wager 5 times the bonus amount in accumulator bets. At least 3 of the events included in an accumulator must have odds of 1.40 or higher. T&Cs Apply.
What is Win to Nil?
Win to nil is a soccer betting market where you bet on one team to win the match without conceding a goal. Scorelines such as 1 – 0, 2 – 0, 3 – 0, and 0 – 1 would all be a correct win to nil predictions, whereas 0 – 0, 2 – 1, and 5 – 1 would result in losing wagers.
The odds can be significantly higher because there is less room for error when making win to nil betting predictions than in the 1X2 (match result) market.
Some bettors assume 'win to nil' and 'to keep a clean sheet' are the same market, but the latter also wins if the final score is nil-nil. Most betting sites provide three separate win to nil markets: home team win to nil, away team win to nil, and any team win to nil.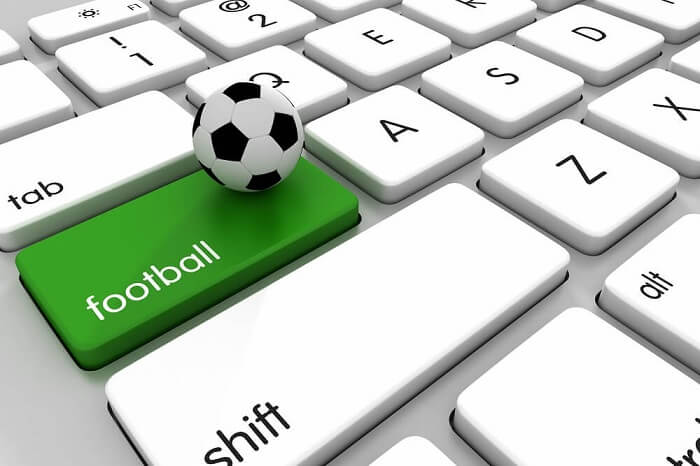 Win to Nil Odds
Having established the win to nil meaning, let's take a closer look at some real-life betting odds and contrast them with alternative betting markets to see how they stack up.
Using a popular betting site in Kenya, these are the odds (in decimal) for the Champions League game – Manchester City vs Club Brugge.
Match Result (1X2) Odds
Home team: Manchester City – odds 1.115
Draw – odds 11.50
Away team: Club Brugge – odds 29.0
Manchester City are the overwhelming favourites to win this match. However, their odds of 1.115 aren't very attractive for bettors using small to medium-sized stakes.
To Keep a Clean Sheet Odds
Home team – odds 1.616
Away team – odds 17.0
The odds have jumped up to 1.616, which is a much better value. Still, this is the 'to keep a clean sheet' market that allows for goalless draws, which is unlikely for this fixture given who is playing.
WtN Odds
Home team – odds: Yes 1.73
Away team – odds: Yes 56.0
That brings us to the odds for the win to nil predictions. Manchester City are now 1.73, which is a far better return than the 1.11 offered for the match result. Of course, you carry greater risk. A goal for Club Brugge, and you lose the bet.
Win to Nil Tips
Bettors can approach finding the best win to nil predictions today in various ways, but we can share a few betting tips to help set you on the right path.
Our strategy involves selecting all the teams that we think will win comfortably. This means sides like Manchester City at home to Brugge.
If the teams are too evenly balanced, the result could go either way, so you're immediately reducing your chances of winning.
Based on the win to nil meaning, the next thing we look at is the defence of the side we think will win and the attack of the opposition.
The top win to nil tips would be a tight defence against a weak attack. A prime example of this was Chelsea vs Norwich City in the Premier League.
Continuing the research, you should look at the home and away form. A home win to nil prediction is typically safer because most sides play better (and pick up more points) at home.
Yet, they are exceptions. Perhaps, a manager plays an extra defender for away games looking not to concede while hoping to pinch a goal on the counter.
There are thousands of statistics available online, so it's easy to collect all the data.
Furthermore, pay attention to the line-ups. If a key defender is injured or missing through illness or suspension, how much will this weaken the team?
Perhaps the odds for the win to nil tips won't seem as generous in such scenarios.
Best Win to Nil Betting Sites in Kenya
FAQs
You now know all about the win to nil meaning. It can be a rewarding betting market if you take your time and research the best predictions.
Additionally, it's important to be realistic; only a few games each week in the English Premier League are likely to be eligible candidates for this type of bet.
As the name suggests, the win or half bet is predicting a team that will score more goals than the opposing side in at least one of the two halves. The match's final score doesn't matter; for example, let's say we bet on Club Brugge to win either half. At half-time, they are losing 5 – 0. However, they won the second half 0 – 1 (final score 5 – 1). You win this bet because Brugge won one half.
The best way to predict win to nil bets is to find strong teams who are facing far weaker opposition. If the weaker opposition is struggling to score goals, that's even better. In addition, a home win to nil prediction tends to be a wiser bet than going for the away team.
Rather than specifying the home team or away team, betting sites also offer any team win to nil. This means that as long as one side wins and keeps a clean sheet (it doesn't matter which one), the bet is won. Quick tip, before betting on this market, check out the odds for BTTS 'No' as you might get more value.
This is a risky bet, but the odds are usually decent. Win from behind means the team that you back must be losing at some point in the match, but go on to win the game. For example, you bet on Man City to win from behind. Brugge takes a surprise lead, but the match finishes 3 – 1 to City, and you win the bet.