The Serie A predictions are the toughest to pick in years. The season prior brought us a new Italian champion in nine years. Antonio Conte's Inter Milan managed to take away the title from the wavering Juventus team. This year, things are no different as we are in for a very interesting and unpredictable Italian Serie A season.
Both Inter Milan and AC Milan are the main contenders for the title. But never count out the teams from Rome, as both AS Roma and Lazio are going at it this year. Juventus has brought a familiar face in former coach Maximiliano Alegeri to help them improve.
Which team will be crowned the new Seria A champion? We shall see come the end of May. Until then, be sure to check out our coming betting predictions and Serie A betting tips on our page.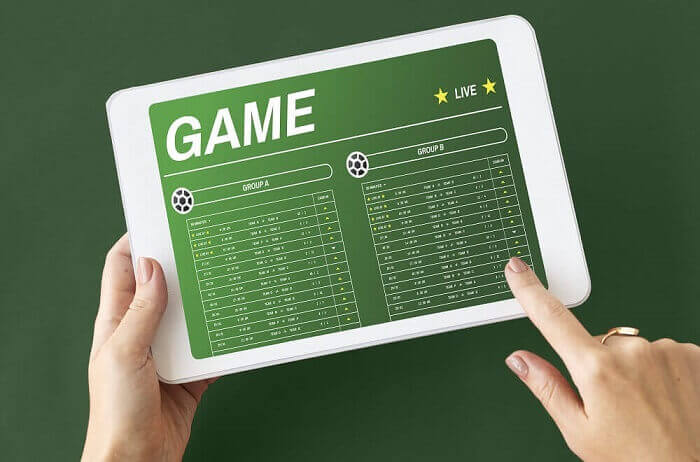 Serie A Predictions Today

nikolaqq
Yield: 6.36%
Lecce +1.50 (AH)
Roma are 6th on the table with 13 points from 7 played matches. In the last match, they lost 1-0 at home vs Atalanta. Lecce are 15th on the table with 6 points. In the last match, they won 2-1 on the...

BE Patient
Yield: 1.17%
SSC Napoli -1.50 (AH)
Cremonese still does not have victory in Italian Serie A and now they will play against very hard opponent Napoli so it will be very hard for them to take points in this match as well, so I do not expect...

BE Patient
Yield: 1.17%
Monza to win
Monza will play at home ground against Spezia in this round of Italian Serie An and they will try to get third win in a row so I am sure that they are going in this match with pure inspiration and motivation...

Cruzy
Yield: -3.4%
Juventus to win
This are basically two tight end teams that like keeping to defensive pattern of game, I think they visitors would be favourable in this game today. The visitors are trying to improve on daily basis so...

Cruzy
Yield: -3.4%
Under 2.5 goals
I would try an under 2.5 pick here cause I think both teams would like be locked down defensively, I expect to see a close game in which both sides are being slow giving enough weight for an under game....

Cruzy
Yield: -3.4%
Draw
Two teams meet here with each aiming to win. However, on closer analysis, a draw could be the outcome. The visitors have seen two of their past four matches in competitive football end in draws. The hosts...

Cruzy
Yield: -3.4%
Under 1 goals
I would go for an under 1 here in this game today as l view a defensive match here today, the home team welcome the guest to this game here today after coming from a 4 match lose from their last 5 league...

GREENS
Yield: 1.45%
SSC Napoli -1.00 (AH)
Good day. On Sunday evening we will see Cremonese host Napoli at the Stadio Giovanni Zini in Serie A. Massimiliano Alvini's tactics doesn't seem to be going well as Cremonese have made the worst start...
Serie B Predictions

GREENS
Yield: 1.45%
Reggina to win
Reggina - Cosenza Reggina is favored here and they have the momentum with consecutive wins and creating a winning pattern.As regards recent matches, the home team will be going in this match with 4 win...

GREENS
Yield: 1.45%
Como to win Draw No Bet
Como - Perugia I expect high energy in this game from Como. Playing at home is a huge advantage here and even though this game might seem balanced, the advantage tilts the match in their favor. As regards...

Cruzy
Yield: -3.4%
Genoa to win
The home team are my pick here today, the have made better and convincing wins from their last 5 league games than the guest, the visitors are coming into this game with a 2 match consecutive lose. With...

Proshark
Yield: 3.28%
Genoa -1.00 (AH)
I am going to take a bet on the Genoa -1 at odds of 3.30. I believe they can play quite well here and will be a better side so I'm backing their side. We are on the right side as Genoa is really underated...

Proshark
Yield: 3.28%
Brescia to win
I will take a bet on the Brescia. I believe Brescia are a more quality side currently and they are my favorite to take a win in this match. At odds of 1.97 I'm happy taking Brescia side as they are really...

Proshark
Yield: 3.28%
Palermo 0.00 (AH)
Ternana is a home side in a match against Palermo. This game is a good opportunity to bet on the Palermo asian handicap 0. I believe they are better and more quality team so I will take their side in this...

SinachiObinna
Yield: -1.32%
Genoa to win
Cagliari : When the odds are 1.75 the expected chance of winning is 57% but this team actually wins 67% matches with these odds I believe this match will end in gg and over 2.5 goals I believe Genoa is...

Tiresia
Yield: -0.92%
Genoa -1.00 (AH)
This is a Serie B big match with two teams that played in Serie A last season. Both are candidates to go up but I believe that Genoa is the best team in the tournament, a team with quality capable of dominating...
---
---
How Did We Choose our Serie A Predictions?
Creating our Serie A predictions is not as easy as it seems. There are a lot of factors that enter the final formula. The premier Italian football competition is not as easy to predict as it seems, particularly as the newest season comes with a lot of title contenders and not just a single one.
To help you understand better, here are some of the main factors that we use to help us create our Serie A betting tips.
Current Form
One of the main ways of picking a match-winner is based on current form. Some teams thrive when winning in streaks, particularly if they have a favourable schedule in front of them. Picking a team that is hot is a good way to go. On the other hand, there is good value in betting against a team to end its streak of wins.
Upcoming Matchups
Playing against a home team rival or a derby match is very important in Italian football. Whether making Serie A or Serie B predictions, local rivalries have to be taken into account. Some teams perform better when playing against a rivalling team as it may motivate them to perform better and score a better result.
The Derby d'Italia (Inter vs Juventus), the Derby della Madonnina (Inter vs Milan) or the Derby della Capitale (Roma vs Lazio) are all very important games for Italian football supporters but sports bettors as well.
Injury Report
Injuries can play a massive role in the coach's decision when choosing the lineup during game week. Injuries to important players can affect how the locker room behaves and how a team performs. Not having your best player on the pitch can be a very important factor in making our final Serie A betting tips.
For instance, Fiorentina does not perform as nearly as well when their top-scorer Dusan Vlahovic is not on the pitch. Also, Milan Skriniar is a defensive presence for Inter Milan. Not having him in the backline might mean conceding more goals.
Previous Wins
Past performances against a certain team are crucial for any matchup. Many teams get highly motivated versus some particular opponents. We are always sure to check out the past Italian Serie A fixtures before making a prediction.
The same thing goes for outrights. Juventus won nine titles in a row before being overthrown by Inter Milan. Betting on a dark horse to win the title can be very lucrative as opposed to picking a favourite.
Statistics
All Serie A predictions are made with careful consideration towards certain statistics. Not only do they provide valuable knowledge about the teams, but they also provide a deep dive into some markets that don't seem that much likely on the surface. For instance, a certain team scores more goals away than at home. Also, some teams perform badly in certain weather conditions.
Favourites
Choosing a favourite is an Italian football game is definitely one way to go. However, the favourite does not always have to win. Underdogs look for their chances to earn points against title contenders. Here is where the best bets lie. Making a correct wager on an underdog certainly makes all the predictions a lot more interesting to make.
Serie A Fixtures
Where to Bet on Serie A in Kenya?
How do Serie A Predictions Work?
Placing bets on the premier Italian football league does not have to be different compared to wagering on any other top football league. There are certain discrepancies that one has to take into account. But basically, one can choose a slew of standard bets to place.
1×2 bets are the most appropriate ones. Based on the ceratin statistic, 31% of games end in a draw during a season. Whether that can be applied for the Italian Serie A, is something that needs a lot more analysis. There have been claims in the past that players score fewer goals in the Italian league compared to other Big Five football leagues.
Therefore, playing on goals can be a very interesting market to bet on. Devise a strategy based on the number of goals scored. Or even no goals scored at all, particularly when lower-tiered teams are involved.
Which Teams Qualified for the Serie A?
Serie A consists of 20 teams where they all play against each twice, at home and away, in a league system. The team with the most number of points becomes the Italian football champion and receives the Scudetto.
The 20 teams competing this season include:
FC Internazionale Milan
SSC Napoli
AC Milan
Juventus FC
Atalanta Bergamo
SS Lazio
AS Roma
ACF Fiorentina
Hellas Verona FC
Torino FC
Empoli FC
Sassuolo Calcio
Bologna FC
Udinese Calcio
ASD Spezia Calcio
UC Sampdoria
Cagliari Calcio
Venezia FC
Genoa CFC
US Salernitana
Each team will play a total of 38 games this season. The top four teams will get a chance to play the Champions League, while the fifth qualifies for the Europa League and the sixth gets a chance to compete in the Conference League qualifiers.
The three least successful teams that are at the bottom of the table will be relegated to Seria B. They will be replaced by three top teams coming from Serie B and will compete in Serie A next season.
When is the Serie A Final?
The Italian Serie A competition starts on 21 August 2021 with a matchup between Verona and Sassuolo. It ends on Sunday, 5 May 2022, when a new champion will be crowned. The latest Serie A competition will count 20 teams and include 38 Matchweeks.
Each Matchweek consist of 10 games and matches are usually played during the weekend (Saturday and Sunday). But there are some instances where certain games will be played on Friday or Monday. On some occasions, we might get two Matcwheeks in a single week.  In that case, some matches will be played during the middle of the week, Wednesday or Tuesday.
All in all, there are going to be a lot of opportunities to place bets on the Italian league and with the help of some expert Serie A betting tips, you will be able to have more fun doing it.
Where to Watch Serie A Matches?
Serie A is definitely one of the most exciting European football leagues to watch. With teams like AC Milan, Juventus, and Inter, there are some very exciting games that are available. The stands at each game are filled to the brink, with local supporters coming to view every match live and cheer on their teams.
Juventus and AC Milan are the two Italian teams with the biggest fan bases in Italy but worldwide as well. But not everybody is able to get a ticket to see their favourite team. So watching a streamed event is the best way to see how your team performs.
There are a lot of operators that offer streamed football events of Serie A matches. Brands like Betway allow users to watch games and bet on them at the same time. Combining Live Streams and Live Betting is probably the most popular way of contemporary football wagering.
Players will need to create an account and comply with all the streaming rules that the brand proposes. The rest involves getting your Serie A betting tips, finding the matchup you want to watch, and wagering on it live.