Scotland is home to one of the most exciting football leagues in the world. Celtic and Rangers might be known around the world, but there is much more to the Scottish game. Read on to discover the most informed Scotland Premiership predictions and how to use them.
We will show you the latest football predictions for the Scottish top flight – and more.
Scotland Premiership Predictions Today

nikolaqq
Yield: 6.36%
Hibernian to win
Hibernian are 4th with 14 points from 8 matches. They won 3 in a row before this game. Motherwell are 9th with 10 points farom 8 matches. They are in bad form with 3 losses and 1 draw in the last 4 games....

GREENS
Yield: 1.45%
Hibernian to win
Hibernian - Motherwell Hibernian is favored here and they have the momentum with consecutive wins and creating a winning pattern.As regards recent matches, the home team will be going in this match with...

BE Patient
Yield: 1.17%
Hibernian to win
Hibernian will host Motherwell in this 9th round of Scottish Premiership and I think that they are ready to win another match in this season because they has show more so far in the season and it seems...

Proshark
Yield: 3.28%
Rangers -2.00 (AH)
I'll place a tip in a match between Rangers and Mirren. For me Rangers is a high quality team with decent players and I think betting on Rangers -2 is a best option at very good odds of 2.35. Expect to...

Mzoghori
Yield: -1.45%
Livingston
vs
Ross County
Livingston to win
Ross County are totally a mess of a team right now. They are totally out of form and I think in this game they will not have even a goal and will loose it. Let us wait and see how the game will finish...

Mzoghori
Yield: -1.45%
Dundee United
vs
Aberdeen
Aberdeen to win
Guests have dominated in a majority of the last 16 head to head games aganist hosts. Hosts have no win in their last 3 games in a row. I will expect guests to win this game with a small goal margin. Let...

Mzoghori
Yield: -1.45%
Over 2.5 goals
Even though guests are strong favourites to win this game, they have played all of their last 4 games in a row without keeping a clean sheet. I will be expecting the same to happen also and validate my...

Odiamenhi081
Yield: -2.55%
Dundee United
vs
Aberdeen
Aberdeen to win
In the Scotland premier League the current host Dundee United is going to face Aberdeen in the Tannadice park and I expect the visitors of this match to win this game at the end of 90 minutes because they...
Scotland League 2 Predictions

Proshark
Yield: 3.28%
Ayr to win
I decided to take a pick in a game between Ayr and Queens Park. I think best option for this match is to bet on the Ayr. I'm happy with the odds on Ayr and in my opinion they are a more quality side so...

Proshark
Yield: 3.28%
Raith Rovers
vs
Cove Rangers
Raith Rovers to win Draw No Bet
Match between Raith and Cove. Here i am taking Raith draw no bet as I expect better play from their side,I believe Raith will be a playing very well in this match and take a win in the end. Odds are...

Pakman
Yield: -0.36%
Inverness
vs
Partick Thistle
Over 2.5 goals
There will be over 2.5 goals scored in this match between Inverness and Patrick Thistle. Both teams have had a fair share of matches that ended with over 2.5 goals and I expect that to playout in today's...

GREENS
Yield: 1.45%
Queen's Park to win Draw No Bet
Ayr - Queen's Park Ayr is considered as a clear favorite in this clash, but they are not in top form these days, so I will try out Queen's Park in this match. As regards recent matches, the home team...

GREENS
Yield: 1.45%
Raith Rovers
vs
Cove Rangers
Raith Rovers to win
Raith - Cove Rangers I expect high energy in this game from Raith. Playing at home is a huge advantage here and even though this game might seem balanced, the advantage tilts the match in their favor....
Scotland Premiership Fixtures
Scotland Premiership Odds
---
---
How Did We Choose Our Scotland Premiership Predictions?
When it comes to Scottish Premiership predictions – and Scotland League 2 predictions for that matter – we have taken a number of factors into consideration. Our team of experts is well versed in what is going on in the Scottish Premier League and are able to confidently predict how the matches will go.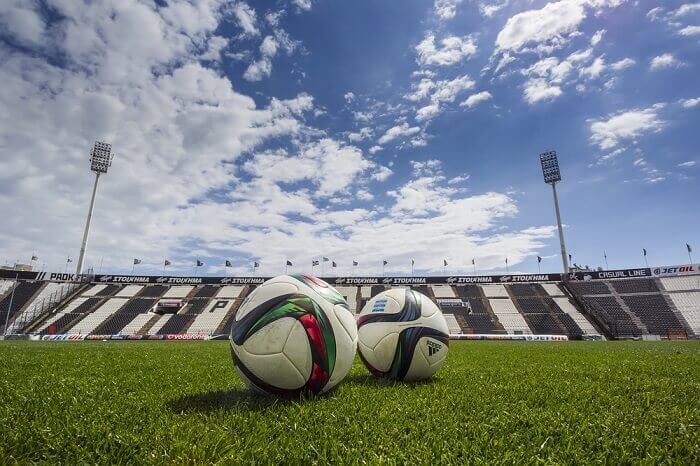 Previous Winners
The Scottish Premier League has historically been dominated by Celtic and Rangers. Those two clubs that have won the majority of the titles are usually favorites to win any match. But nothing is guaranteed in this league, so if we think that one of the other Scotland Premier League clubs might cause an upset, we will let you know.
Recent Form
This is always one of the most important factors when it comes to betting – and it is no different with Scotland Premier League. Our Scottish Premiership predictions take into account how each team has performed in the most recent games and that informs our decisions.
Statistics
It is not just full-time results and league titles that matter when it comes to Scottish Premiership predictions. Top goal scorers, keepers who manage the cleanest sheets and even the assist kings will all make a difference to our predictions.
Head-to-Head Records
When all the other information has been collated we will also take a look at the head-to-head record between the clubs for each of our fixtures. Some teams just seem to have a problem beating others – no matter how well they are doing. If there is some kind of pattern in results from the past we will always take that into account.
Where to Bet on Scottish Premiership?
How Do Scottish Premiership Predictions Work?
Our Scottish Premiership predictions are a guide to help with your betting. We use our expert knowledge to come up with how we think the games will go. You will then be able to use that to help with making your selections.
Each team plays each other a number of times throughout the season. So, we are able to use those records as invaluable information for our predictions.
Which Teams Qualified for the Scottish Premiership
The Scottish Premiership is the top division in the league structure in the country. There is promotion and relegation, but there are 12 clubs playing this season. Here is the full list:
Celtic
Rangers
Hearts
Motherwell
Hibernian
Dundee United
Aberdeen
Livingston
St Mirren
Ross County
St Johnstone
Dundee United
When is the Scottish Premiership Final?
As the Scottish Premiership is a league tournament, there is no final as such. The current season began in July 2021 and is scheduled to finish in May 2022. A team is awarded three points for a win, one point for a draw, and none for a defeat.
In the initial phase, the 12 teams play each other three times. Then the league splits into two groups of six where the teams play each other once. The winner is the team with the most points overall.
Where to Watch Scottish Premiership Matches
The Scottish Premiership is a popular league, so there are many channels across the world that show the games live, or broadcast a highlights package.
There are also numerous ways to watch matches online, including some of the betting sites such as Betway. So there are plenty of opportunities to see if our Scottish Premiership betting tips are correct.