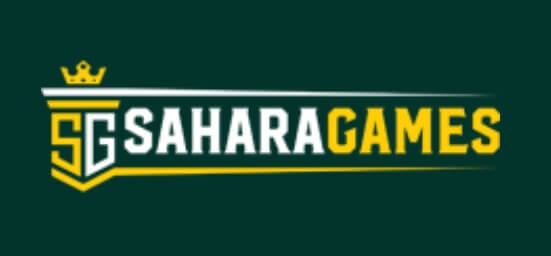 Get up to 1000000 KSH in Jackpot
18+ | Commercial Content | Wagering and T&Cs apply |
What Is Sahara Games Prediction?

Dyole
Yield: 10.01%
FC Porto
vs
Atletico Madrid
Champions League Grp. B
07/12 21:00
Atletico Madrid to win Draw No Bet
Atletico Madrid failed to avoid a defeat in previous round, vs AC Milan, and now this is a must win game for away team. I see them able to recover and for me they are closer to get a victory, as they are...

Dyole
Yield: 10.01%
Ludogorets Razgrad
vs
FC Midtjylland
Europa League Grp. F
09/12 21:00
FC Midtjylland to win
This is last round match in group phase of Europa League. Midtjylland is in a very good position, after a probably crucial victory in previous round vs Braga, and now they must beat Ludogorets in order...

Abeyek
Yield: -0.85%
Inter Club d'Escaldes
vs
UE Santa Coloma
UE Santa Coloma to win Draw No Bet
Inter Club are coming into this match with 3 draws and 2 wins while Santa Coloma are coming into this match with 2 draws and 3 wins. Both teams are in stable form here and I'm backing the away team to...

Abeyek
Yield: -0.85%
Sant Julia
vs
UE Engordany
Sant Julia to win
Sant Julia are coming into this match with 2 draws and 3 wins while UE Engordany are coming into this match with 4 losses and 1 win. The home team looks more stable and favorable here to win this match...

Abeyek
Yield: -0.85%
Burnley U23
vs
Nottingham Forest U23
Premier League 2 Division 2
06/12 20:00
Burnley U23 to win Draw No Bet
Burnley are coming into this match with 4 losses and 1 win while Nottingham Forest are coming into this match with 4 losses and 1 draw. Both teams are similar in form and I'm backing the home team to...
---
---
Sahara Games Jackpot Bonuses
The team at Sahara Games has made it easy to win some good money while betting with them by offering a jackpot offer. The jackpot offered at Sahara games is worth a maximum prize of 1,000,000 KES.
To partake in the Sahara Games jackpot prediction, you have to make the match results prediction for 10 football games and stake 20 KES for the jackpot. These are not just any football game, but preselected football games from the team at Sahara Games. If you get the correct predictions of the 10 games, you can win the grand prize of up to 1,000,000 KES.
There are different prizes for the Sahara Games jackpot bonuses. The prize money fluctuates between 500,000 KES and 1,000,000 KES depending on the difficulty of the predictions. There are consolation prizes for correct 9 predictions and correct 8 predictions.
You can play the Sahara Games jackpot predictions weekly, as the team behind the Sahara jackpot presents the games to be predicted every Saturday or Sunday. While the current format of the jackpot just allows for one entry per jackpot. We trust that in the future the bookmaker will allow for more than one entry so you can increase your chances of winning.
The Sahara Games jackpot bonus is quite different from the Sahara Games first deposit bonus. With the first deposit bonus, you might need the Sahara Games promo code (it is not necessary) and you can win free bets while the jackpot bonus can win you good money.

How Sahara Games Predictions Had Been Chosen?
The Sahara Games predictions are simply the predictions of the match outcomes of the sports events on the Sahara Games platform. There is no official Sahara Games prediction site from the bookmaker, but bettors can check other prediction sites. Also with a bit of research, bettors can discover how to predict some games with some level of accuracy.
Here are some factors that can help users make accurate Sahara Games predictions.
Research the Previous Games
Most of the success making predictions lie in research and it is no different when the Sahara Games predictions are chosen. This research is based on the form of the teams or individuals.
In most sporting events the head-to-head data is the most reliable source of data to make predictions. With H2H you can find out the history of the teams playing as deep-seated rivalries between teams can affect how they approach the games played.
Get up to Date Information on the Team and Individual News
To make the predictions with the highest degree of accuracy, the up to date news and data on the teams and individuals playing must be put into consideration.
For team sports such as football, basketball, cricket etc, the whole is greater than the sum of the parts. As a result, several factors influence the outcome of games. The outcomes of games can be influenced by information such as player injuries, formation changes, or a general dip in form.
An injury to a key player on one of the teams will almost surely tip the game in the other team's favour.
You must also consider the specific news and the general circumstance surrounding a player when predicting individual games. This will certainly affect how they approach the game and their disposition to win.
This type of information may be found on sports blogs, during pre-match press conferences, or the team's/individual's website.
Check the Competition the Match will be Played In
Sometimes the performance of an individual or team is not dependent on their form, but on the competition the match will be played in and the stage.
For example, when you think Roland Garros in tennis, you think Nadal, for UEFA champions league games think Real Madrid. Once you understand the dominant teams in different competitions, you can make better predictions.
Be Conversant about the Cifferent Sporting Markets
The sporting markets are what make the predictions. So it pays to understand the market you are betting in. We will look at some football markets that play an important role when choosing the betting predictions at Sahara games.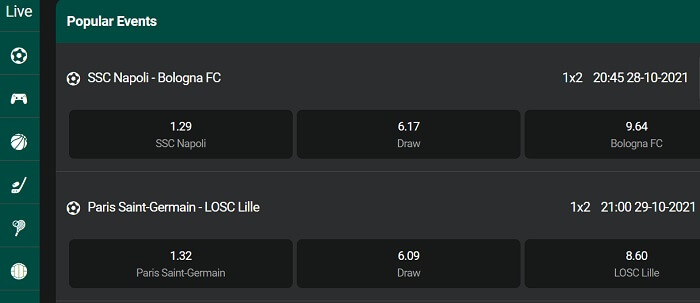 Match Outcome
This is the most popular market and most bettors play in this market. To bet in this market, you have 3 options to make. Either a home win (1), an away win (2) or a draw (X). The match result market also features the double chance market where you can hedge your bets based on win or draw scenarios. A home win or draw(1X), an away win or draw(X2) or either a home or away win (12).
Over/Under Market
Predicting the total amount of goals to be scored in the match is the feature of this market. This market is also very popular and can help you win some money without deep research. Most teams have patterns of playing. While some are very defensive, others focus on pressing attacks.
These playing patterns can help you determine the number of goals a team can score against another team. For example, if your prediction that the goals in a match will be 3 goals and below, you can choose the under 3.5 option. But if you predict it would be over 3 goals, you can then choose the over 2.5 option.
Both Teams To Score (BTTS)
This is also a popular market in top-flight leagues because of the same reasons above. Team playing patterns can influence the scoreline. In this market, you won't have to predict the number of goals to be scored, all you have to do is just to predict whether the two teams will score or not. You only have two choices in this market: 'Yes' or 'No.'
If you choose yes, your wager will be won if both sides score. When you select 'No,' you are predicting that neither of the teams will score, or that just one of them will score
Correct Score
If you think you can predict the outcome of a match down to the number of goals each side will score, this market is for you. To make predictions in the correct score market, you must correctly guess the final score of a match. Of course, this is easier said than done, but the attractive aspect is the high odds offered by bookmakers for the correct score market. Once you are confident about your analysis you can choose a correct score on the bookmaker site.
Sahara Games Predictions FAQs
Here are some frequently asked questions concerning Sahara Games predictions.
How to predict a score at the Sahara Games?
To be able to predict a score at Sahara Games, you have to take in the several factors that can tip either the Home or Away team to win. Some of the factors include
Check the news and information of the teams and individuals playing.
Check the head-to-head data.
Understand the betting markets you want to bet in.
Always bet based on research, never bet with your heart
What is the Sahara Games Jackpot bonus?
The team at Sahara Games has a Jackpot bonus for football fans. This jackpot is played on 10 football games preselected by the Sahara jackpot team. Any registered user can participate by predicting the match results of the 10 matches and staking 20 KES for the jackpot. There is a prize for the winner and consolation prizes for the correct 9 and 8 predictions.
What is Sahara Games Weekly Jackpot?
The Sahara Games weekly jackpot is the jackpot offered by the bookmaker on weekly football games. Interested bettors can head to the site and check out the weekly jackpots. The cash prizes for getting the correct match results range from 500,000 KES and 1,000,000 KES.