La Liga presents an interesting league to watch and bet on. And if you plan to do the former, La Liga predictions will be very important. In this article, we have gone all out to explain how we come up with our predictions. We have also touched upon La Liga 2 predictions.
---
---
La Liga Predictions Today

Proshark
Yield: 3.28%
Over 3.5 goals
I will take a bet in a football match between Barcelona and Celta. I bet to see over 3.5 as i expect fast play from both sides and i find this odds too high currently at 2.75. Expect to see very fast...

REPG86
Yield: -0.96%
Osasuna to win Draw No Bet
Osasuna and Valencia plays by the league of the Spain and is good to have the DNB in the match to me, so the team of the Valencia isn't so good to try a good result in this one because the Osasuna is good...

REPG86
Yield: -0.96%
Atletico Madrid
vs
Girona
Atletico Madrid to win
Atletico Madrid and Girona plays by the league of the Spain la liga and is good to me while the team of the Girona isn't so good to me, so i think that is better to the Atletico madrid even with a form...

REPG86
Yield: -0.96%
Almeria
vs
Rayo Vallecano
Almeria to win or draw
Almeria and Rayo Vallecano plays by the league of the Spanish La Liga and i think that is better to the team of the home to get the win or tie by the match playing the match as host, so i think that is...

REPG86
Yield: -0.96%
Real Madrid to win
Getafe and Real Madrid plays by the league of the Spanish la liga 1 and is good to the team of the Real Madrid and i think that the chance to win with a form that is good to me with a form with 4-1-0 and...

REPG86
Yield: -0.96%
Cadiz to win or draw
Vadiz and espanyol plays by the league of the La liga 1 in the spain and is good to the team of the Cadiz to have the win or tie even wtih a match with 1-1-3 in the last 5 matches that i think that is...
How Did We Choose Our La Liga Predictions?
While coming up with our Primera division predictions and La Liga tips, we have done a thorough job looking into various important aspects and factors. Here are some important La Liga tips that you should take into consideration.
Previous Winners
Looking at previous La Liga winners is always important. Quite often, previous league winners will either defend their title or come very close as runners-up or the third-placed team. This factor plays a huge role in predictions mostly at the beginning of the season. But as the season heats up, other factors that we will discuss further will come into play. Last year, it was Atletico Madrid who took the title.
Form of the Team
If a team has been playing well, we consider their form when making predictions for their upcoming matches. When teams are in good form, they can retain their winning (or at least scoring) streak. So, you can consider placing a bet on them to win or to draw. Perhaps even a Both Teams to Score option is interesting when they have an encounter with a strong opponent.
Research and Analysing Stats
This is the bedrock of our predictions. We do a lot of research and analyze stats to predict the outcome and events of a match correctly. We take a look at what has happened in the past and how those past events can influence what could happen in the upcoming games.
For example, from our research, we could decide to play Over/Under in a particular match instead of the Match Winner market. Or a handicap to correctly hedge our bets in case of the possibility of an upset to a major team.
Favourites
There is a favorite between the two teams in most La Liga matches. It could be that the team is in good form or that they have always performed well against a particular opponent. There are several ways to determine favorites, but as this is not a very reliable marker, we lean into it after doing the hard work of research and looking at stats.
League Standings
This is certainly not the most effective step in making Spanish betting predictions, but we also consider it. Where a team is placed on the League table at a time could inspire them to put in more effort to either win a match or at least get a draw. This is true for both ends of the table. The teams in the relegation zone seem to fight harder to win matches as the season comes to an end.
How Do La Liga Predictions Work?
When it comes to La Liga predictions, there are several markets available. So first, we would look at some of the betting markets that are most common to bet on for La Liga games.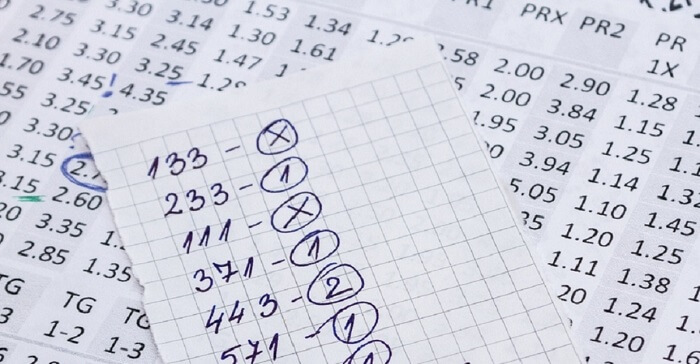 Match Winner
The Match Winner market is the most popular betting market for La Liga matches. You can predict the winner of a particular La Liga match. There are three options in this market. There is the option of a home win, an away win, and a draw. Most times, this option doesn't include extra time and penalties.
Over/Under
La Liga matches always feature many goals, so this is another very interesting market to bet in. And on most bookmakers' platforms, the over/under market is available, so you can easily locate it and bet on it. The over/under market is a prediction of how many goals will be scored in a match.
The ranges start from 0.5 to 5.5, with the sweet spot being over 2.5 as most La Liga matches have over half of La Liga matches end in over three goals or more.
Both Teams to Score
Both Teams to Score is a market where you can predict that the two teams playing will score or just one or none will score. There are only two options in this market – Yes and No. The 'Yes' is a prediction that the two teams will score. The 'No' option is a prediction that either one or none of the teams will score.
There are some matches that the BTTS market is the best market to play in. Matches like Athletico Madrid vs Barcelona or the great El Classico – Barcelona vs Real Madrid often feature goals from both teams.
Correct Score
In the correct score market, you have to predict the correct score of a match. The correct score market is one of the hardest markets to bet in, but the odds are always exciting for this reason.
Handicap
The handicap market functions just as the match winner market. The slight difference is that you are supposed to give an advantage to one team over another. The handicap offered on most bookmaker's platforms is the European handicap, where you can offer from 1 to a 4 goal-advantage to one team. The other team has to overcome this advantage for your bet to win.
Combined Markets
Finally, you can combine markets when betting on La Liga games. This makes for a more interesting bet as you are predicting more than one event in a single match. You can combine the Match Winner market (1×2) with the Over/Under market or the Match Winner market with Both Teams to Score. These are the most popular combo markets, and the bookmaker you bet on will determine the combo markets you can bet on.
Which Teams Qualified for the La Liga?
In the Spanish football structure, there is also La Liga 2, the second-tier championship. So there is always the relegation of the bottom three La Liga teams to La Liga 2. Also, the top three La Liga 2 teams are promoted from La Liga 2 to La Liga. The same way there are La Liga predictions, there are also La Liga 2 predictions. And the same principles we share for La Liga are the same for the La Liga 2 predictions.
The teams that qualified from La Liga 2 into La Liga for the 2021/2022 season are Espanyol, Mallorca, and Rayo Vallecano. These three teams have replaced Huesca, Valladolid, and Eibar, who were relegated to La Liga 2 after the 2020/2021 season.
Where to Bet on La Liga in Kenya?
When is the La Liga Final?
Like most leagues, La Liga is played in a round-robin format, and all 20 teams get to play one another before the league is concluded. The winner of the league is the team that has the highest points at the end season. The points are calculated like this: three points for a win, one point for a draw, and zero points for a loss.
The final matchday for the La Liga 2021/2022 season is on the 22nd of May 2022. Of course, the winner of the league could be decided before then. This can happen when the calculations point to a clear winner no matter what the other teams do in their remaining games.
In the past ten years, the La Liga title has been a three-team struggle, Atletico Madrid, Barcelona, and Real Madrid. However, in some seasons, it was really just the battle between the former two.
But despite that, there is always room for an upset. From our Primera division predictions tips, a team battling relegation may force a top-tier team to draw or even secure a win over them. So you can be sure that they will be a lot of fun watching.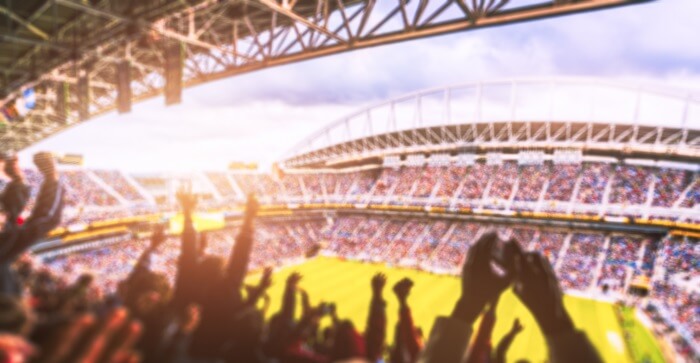 Where to Watch La Liga Matches?
In a typical La Liga season, each team plays 38 games. This gives enough opportunities to work with our Spanish football predictions. You can watch the games on several platforms, but some betting sites offer a live streaming feature to watch as you place bet on the games. One of them is Betway. Of course, you can also watch games on cable TV.