Germany has long been home to one of the most competitive elite football leagues in Europe. So, Bundesliga predictions can be pretty tricky. We have a panel of experts taking all factors into consideration to help you out.
Read on to find out our German betting predictions covering all three of the top tiers. Plus, discover how we work out our Bundesliga predictions every week.
Bundesliga Predictions Today

Proshark
Yield: 3.28%
Hoffenheim
vs
Werder Bremen
Hoffenheim -1.00 (AH)
This will be a clash between Hoffenheim and Werder. I found value in betting on the Hoffenheim-1, for me no doubt Hoffenheim are a better side and I expect very good play from them and good attacking in...

Proshark
Yield: 3.28%
Hoffenheim -1.00 (AH)
Schalke and Hoffenheim will be playing against each other. I will take Hoffenheim -1. I expect them to play very well in defense in this match and i believe Hoffenheim will be a better side here. I will...

REPG86
Yield: -0.96%
Borussia Dortmund
vs
Bayern Munich
Borussia Dortmund +1.50 (AH)
Borussia Dortmund and Bayern Munich plays byt he league of the Germany Bundelsiga 1 and is good to the team of the Dormtmund just is good to have the +1.5 in the league, so the team of the Bayern Munich...

REPG86
Yield: -0.96%
Both teams to score: no
Mainz 05 and RB Leipzig plays by the Bundesliga 1 and is good to the team of the Maiz while the RB Leipzig isn't so good with 3-0-2 in the last 5 matches and the form is good to not have the BTTS because...

REPG86
Yield: -0.96%
Borussia Moenchengladbach
vs
FC Koln
FC Koln to win or draw
Borussia Moenchengladbach plays by the league of the 1 Bundesliga and against the team of the FC Koln to not win is good but the chance to have the win or tie by the match with a form that is good with...
Bundesliga 2 Predictions

nikolaqq
Yield: 6.36%
Arminia Bielefeld
vs
Karlsruher SC
Karlsruher SC to win Draw No Bet
Arminia Bielefeld are 18th on the table with 8 points from 10 played matches. In the last match, they lost 4-1 on the road vs Fortuna Dusseldorf. Karlsruher are 8th on the table with 14 points. In the...

GREENS
Yield: 1.45%
Eintracht Braunschweig
vs
St. Pauli
St. Pauli to win Draw No Bet
Braunschweig - St. Pauli An inconsistent Braunschweig team definitely opens opens up this game for St. Pauli even this is a risky one but I see them talking their chances in this game. As regards recent...

GREENS
Yield: 1.45%
Arminia Bielefeld
vs
Karlsruher SC
Over 2.5 goals
Arminia Bielefeld - Karlsruher SC This is a game which I expect to see lot of goals as these two teams tend to score a lot. As regards recent matches, the home team will be going in this match with 2...

GREENS
Yield: 1.45%
Hamburg SV
vs
Kaiserslautern
Kaiserslautern +1.00 (AH)
Hamburger SV - Kaiserslautern I think this game will be closer than the odds suggest so I will go with an Asian for Kaiserslautern. As regards recent matches, the home team will be going in this match...

greekbanker23
Yield: -1.57%
Eintracht Braunschweig
vs
St. Pauli
Eintracht Braunschweig 0.00 in 2nd half (AH)
Eintracht Braunschweig surely did not have a good start into the season, but they turned things around with 8 points out of their last four games heading into this one on home soil. Right now they are...
Bundesliga 2022/2023 Fixtures
Bundesliga 2022/2023 Odds
---
---
How Do Bundesliga Predictions Work?
Our Bundesliga predictions cover games in the German top flight for the entire season. For those of you that may be new to Bundesliga, it is the top league division in Germany. The divisions below are called the Bundesliga 2 and the Bundesliga 3. As you can see above, we provide predictions for them too.
Our Bundesliga tips will help you with your betting on German football. They should give you an expert and informed view on how the matches will go and how to bet accordingly.
1X2 match bets are the obvious place to start after looking at Bundesliga predictions. However, you could also explore the other markets available once you gain the knowledge of how we think a game will go.
How Did We Choose Our Bundesliga Predictions?
We are big fans of German football here, as its top league is home to some of the finest footballers in the world. There is some real history when it comes to the clubs. In fact, the top sides have won the most prestigious honors in European football.
Our knowledge of the German game obviously helps with Bundesliga betting tips. However, there are a number of factors that come into play when it comes to our German Bundesliga predictions.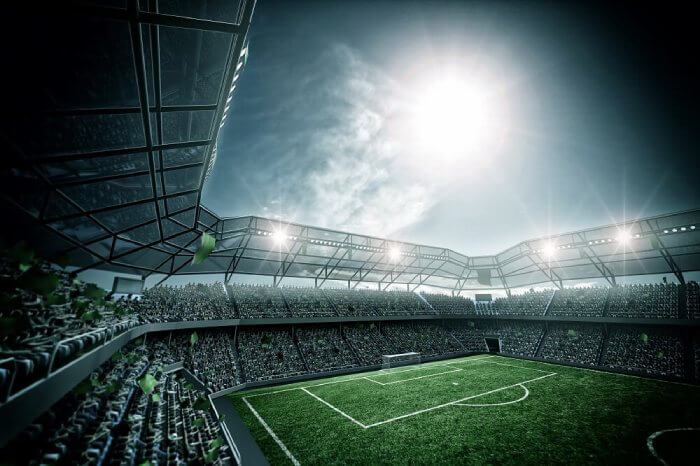 History
This applies when we are looking at who might win the league or for individual matches. It is always important to look back at history to gain some information on whether a team will be successful. Some clubs just tend to win when they face a particular opponent. Of course, that doesn't guarantee a result, but it can help with our Bundesliga tips.
Recent Form
This factor becomes more important when it comes to individual games. League positions and club history can play their part. However, the traditionally less successful side that has managed to win five games in a row should always be looked on favourably to continue that streak, no matter who they are playing next.
League Standings
This might seem like an obvious factor to consider, but league standings are crucial when it comes to Bundesliga predictions. It goes hand in hand with the recent form factor as it will help show how well a team is performing at the current time.
Team Strengths Head-to-Head
This is a crucial factor regarding German Bundesliga predictions, Bundesliga 2 predictions and Bundesliga 3 predictions. The teams in question may well have already faced each other this season. But, even if they haven't, there is a lot of information to be taken from how clubs have fared against each other in recent seasons.
Goal Scorers
All players on the pitch are hugely important. However, a proven goal scorer can change the course of a game with just one move. If a team has one of the top goal scorers in the league in their squad, it is always worth taking a second look at the odds for a positive result. After all, it only takes a second to score a goal.
Where to Bet on Bundesliga in Kenya?
Which Teams qualify for the Bundesliga?
The Bundesliga is the top league in Germany, so the teams competing are the best in the country. There are two or three relegated and promoted each season, depending on the result of the relegation/promotion playoff. Each of the 18 teams plays each other home and away. They can earn three points for a win, one for a draw and none at all for a loss.
The Bundesliga is a remarkably open league, meaning that getting some expert knowledge each week can be crucial for betting. But there are few clubs that have historically done well and are the most successful recently.
Bayern Munich
Overwhelmingly the most successful side in Bundesliga history, Bayern Munich have won the last nine league titles. They tend to have the best players in the league, including Robert Lewandowski, Manuel Neuer and Alphonso Davies in the current set-up. But there is never any guarantee that they will win individual games, so our Bundesliga predictions can be invaluable.
Borussia Dortmund
There have been a number of challengers to Bayern's crown in recent seasons. However, it has been Borussia Dortmund that has come closest to taking the title away from Munich. The game between the two is called Der Klassiker and can sometimes determine who will win the league that season. Erling Haaland is the current star – but there are many top players who have turned out in the black and yellow of Dortmund.
RB Leipzig
RB Leipzig is a little off the pace this season at the moment. But, they have been one of the best sides in the Bundesliga over the last few years. They are not well-liked by fans of the other teams due to the different way the club is run and owned. Nonetheless, they have brought through some excellent younger players in recent years. The current crop, including Christopher Nkunku and Emil Forsberg, are just as good.
When Is the Bundesliga Final?
As the Bundesliga follows a league format, there is no 'final'. Each team plays each other home and away throughout the season. The season usually finishes in May when the club with the most points is crowned champion.
The top four qualify automatically for the Champions League group stage. The fifth-place side qualifies for the Europa League group stage, while the team in sixth goes forward to the playoff round of the Europa Conference League.
The bottom two are automatically relegated to Bundesliga 2. But, the team that finishes 16th then plays a home and away tie against the 3rd placed team in Bundesliga 2 to see who will play in the top flight the next season.
The final match for this year's Bundesliga is on May 14 2022.
Where to Watch Bundesliga Matches
The Bundesliga has broadcasting deals across the world and many countries will show games throughout the season on one of their channels. But some betting sites, including Betway, also offer live streaming of matches. Check the sites to find out how you can access Bundesliga matches through this or other operators.