Have you ever wondered how to complete Betway registration in Kenya with Betway sign up code ? Let this sign-up guide lead you through the process of opening an account with Betway Kenya, and get you closer to betting with this operator.
Betway Registration Kenya – Step by Step Guide
Registration is the first step towards betting with this operator. As a matter of fact, this international brand offers Betway registration in Kenya. Betway has a Kenyan sportsbook website that functions like other local betting sites, as well as Betway Casino online.
How to open Betway Kenya account?
Visit the Operator's Website.

The first thing that you will need to do is visit the Betway official website and initiate the registration.


Fill In the Account Details.

To start with, you will need to insert your phone number as the operator will need it to verify your account. Then, you will need to think of a password you will use to log into your Betway account in the future. Make sure that the account is a rather strong one as it will keep your profile safe. Afterward, you can add your name and surname, as well as your email address and date of birth.

Don't forget to use a Betway sign up code: VIPBONUS to claim the welcome offer.

This will allow you to receive the 50% deposit bonus of up to Ksh 5,000. When you finalize that and you choose to comply with the T&C and Privacy Policy of the website you can click the Betway register button.


Make sure to choose the ID type in step 2 of the registration form.

You will also need to add your birth date and state your nationality. Once you fill in the form successfully, you will be able to create your Betway account and bet on sports like soccer, football, horse racing, etc.

How to Register on Betway via Mobile?
The Betway mobile apk and online platform allow customers to bet on their phones. Also, sports fans can use Mobile Money to make deposits and place bets anywhere. Mobile betting allows users to opt for using the app, bet over the web, or even via SMS.
Downloading the Betway app is pretty straightforward. Placing wagers via the Betway app gives punters tons of benefits. Let's not forget the user-friendly layout, and selection of local and international betting events from Ireland, Great Britain, Spain, Malta, Canada, Europe, Denmark, Sweden, South Africa, and more.
Android App
No matter what device you use, you can access the Betway Kenya app and place bets at any time. Besides, downloading the Betway app onto iOS and Android looks similar. If you are an Android user you can get the app on the official Betway betting site.
Then, click on the Android icon located in the sidebar menu. To download the apk make sure that you change the phone settings and allow receiving data from unknown sources.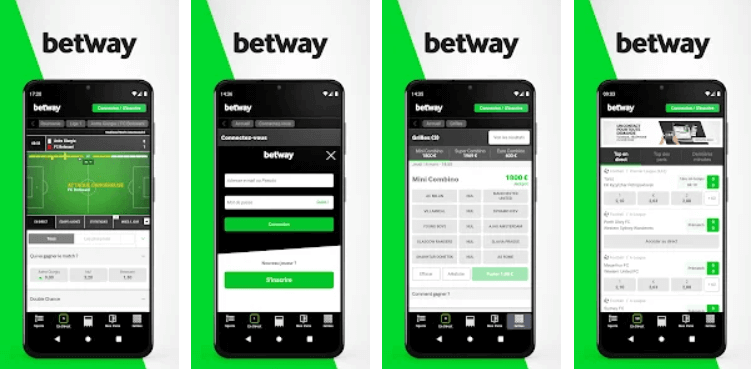 iOS App
Furthermore, iOS users will be able to locate the App Store icon in the sidebar menu of the main Betway page. As soon as you click on it you will be redirected to the App Store, where you can download and install this betting app.
Once new users install the Betway app on their mobile devices, they will be able to complete the Betway login or sign up easily.
Also, you will be able to claim the welcome offer and get the deposit matched free, check the odds, and use the promo codes, just as you would on the online platform.
All the features, including live streaming and promotions, will be available in the app.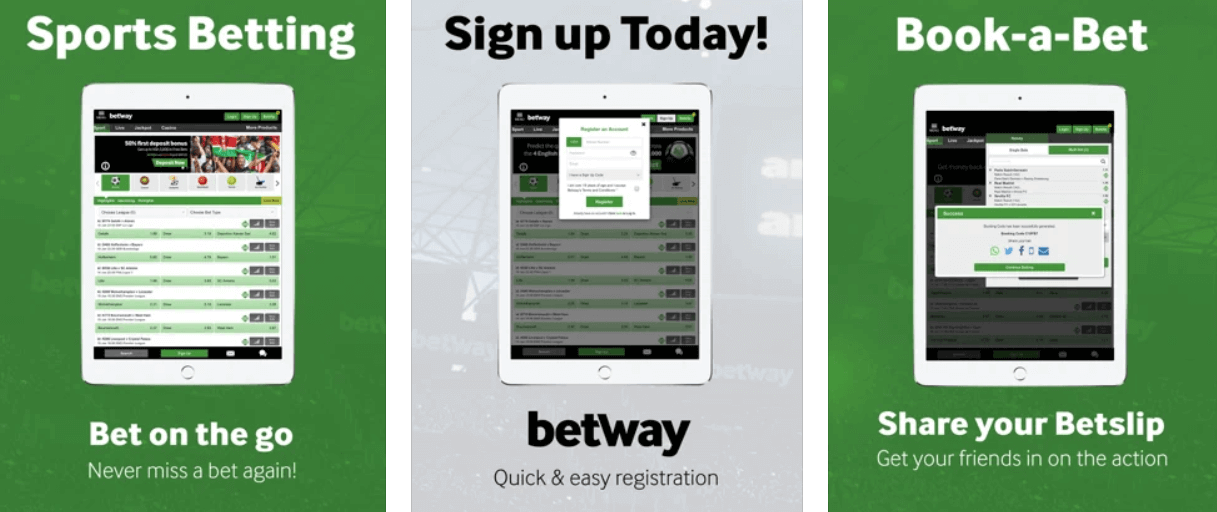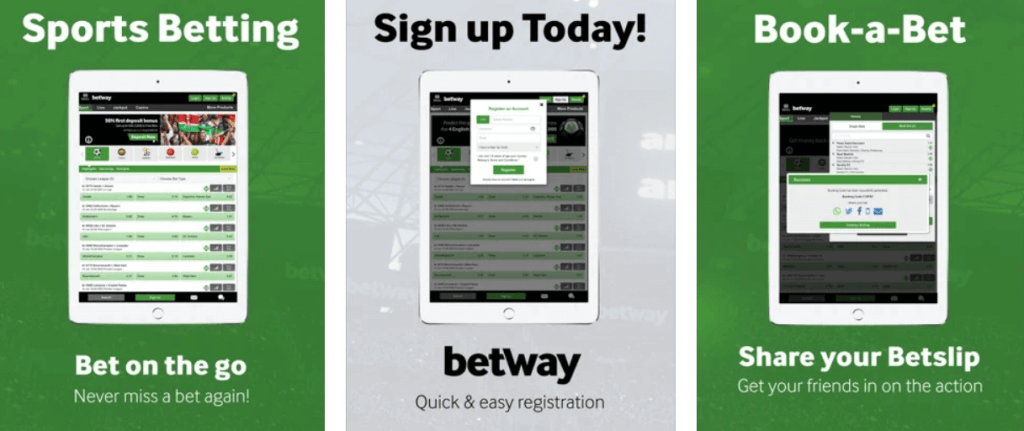 How to Register on Betway with SMS?
Betway's goal is to provide our customers with easy, convenient, and accessible sports betting options. Therefore, we've developed a betting method that allows you to place bets without needlessly using up your cell data or going to betting shops.
You can easily place bets over SMS with Betway. With a little understanding of SMS betting, you can place your bets on a variety of options from anywhere, anytime.
To register, you need to send an SMS "Accept" to 29029. Make sure that you visit the website prior to that and read the operator's full list of account registered terms and conditions. Then, you will receive a confirmation SMS with your new account details from Betway.
Once you get your username and password via an SMS you will be able to use them to log in.
Everything from betting on different markets, placing a variety of bet types, depositing and withdrawing is possible when using the SMS service.
As soon as you register, you will need to learn how to place bets via SMS. SMS betting currently allows wagerers to place singles and multi bets as well as Jackpot bets.

---
---
What Do You Need to Register at Betway Kenya?
Creating a Betway account is relatively straightforward, and the site's design makes the entire process easy. However, there are a few things you need to do before you can register an account here. Betway registration requires the following:
Users must meet the age requirement
A person living in Kenya must be at least 18 years of age before they can participate in gambling activities. If you are under 18, you will not be allowed to open an account with Betway because of their KYC system, which can detect any attempts to inflate your age.
Use a Device
Betway registration in Kenya requires the use of a computer or mobile device. However, it doesn't matter what device you choose for your new account being registered. You can use a desktop computer, a laptop, or a smartphone. The site supports a wide range of mobile devices and desktops, so you can use what you have.
Reliable internet connection
You must have a strong internet connection to sign up for Betway Kenya. You may complete the registration process within two minutes with a fast internet connection.
A Kenyan phone number
It is compulsory that you use a Kenyan phone number. Betway customers must provide their Kenyan phone numbers before signing up. It will be used as your Betway account number any time you want to access your betting account.
Betway Registration Bonus
Betway is one of the online bookmakers that provide new users with a welcome bonus. You'll get 50% match deposit when you sign up for a Betway sportsbook account after making your first deposit. The bookie gives out a 50% bonus of up to 5,000 KES to new Kenyan bettors who register an account. Even better, this bonus requires only a 3x rollover at odds of 3.0 or above.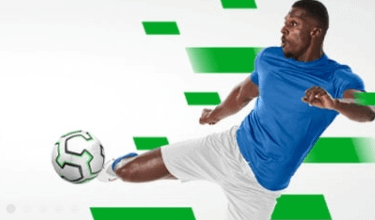 Why Should I Register at Betway Kenya?
There are many reasons why you should create a Betway account. New customers can get a number of benefits, including welcome bonus and promotions. Once you head to the Betway website, you can unlock free bet opportunities and other bonus options. Let's take a look at some of the reasons for starting a new Betway account.
Free Bets
Betway free bets are available to new customers upon registration. After you've completed your Betway registration, you'll have access to all on the Betway website. This includes any potential free bets.
New Customers Offers
Once you've completed the Betway registration process, you can begin to claim your free bets offer. New customers can get an offer of 50% first deposit up to KSH 5,000 in free bets.


Betway Website
The Betway website is extremely user-friendly. It's easy to navigate around the site and find the sports you want to bet on. Placing your bets is a simple process, too.
There are a lot of features attached to the Betway website. In-play betting and bet builder are just two of these options. There's also lots of betting opportunities, too, with a range of leagues to bet on.
Betway Registration Process
It's very easy to create a new account with Betway. Head to the operator site to sign up. Once you've given the relevant information, you can then begin to bet on the great number of sports and leagues available here.
How to Verify a Betway Account?
As part of your Betway registration, you need to verify your account. To do this, your first task is to provide your telephone number. You will then be able to complete the Betway registration process over the telephone. In addition, you will need to provide proof of your identity.
Is Betway Registration Legal in Kenya?
The Betway registration process is completely legal. They're licensed by the Kenyan Betting Control and Licencing Board. This means it is safe to sign up and place bets using the Betway website.
What Are Betway Registration Requirements?
To create your Betway account, you have to complete the registration process. For your new account, you will need to sign up to this operator. Doing so is a simple process.
How do you create a new account? Head to the operator site and complete the sign up form. Provide your full name, address, email address, telephone number and date of birth. You will need a Kenyan telephone number to complete your registration. You also need to be at least 18 years old to create your new account.
Betway Payment Methods
Even though there are no banking options like PayPal, this sportsbook operator offers tons of other payment methods. When you register as a user, you will be able to choose any of these methods to deposit funds to your Betway account. Take a look at what banking options you can have as a Betway user:
Visa and Mastercard
Airtel
Safaricom (LIPA NA MPESA)

How to Deposit Money on Betway?
Each of the payment methods available has its own distinctive features. They can vary in fee type, transaction time, limitations and more. Take a look at more details in the table below:
| Payment Method | Fee | Transaction Process time | Caps |
| --- | --- | --- | --- |
| Visa and Mastercard | none | instant | Min deposit: 2.00 Max deposit: 1000000.00 |
| Airtel Money | Std. | instant | Min deposit: 10.00 Max deposit: 300000.00 |
| LIPA NA MPESA | Std. | instant | Min deposit: 10.00 Max deposit: 300000.00 |
Problems with Betway Registration?
During the Betway registration process, things may not go according to plan. You may run across a few hiccups during your registration, but there's no need to fret. These situations are usually rare, and there's a reason for it.
Uploading Documents
One of the common problems is when you are uploading verification documents.
The uploading of verification documents has proven to be difficult for a large number of consumers during the Betway registration. Betway may reject your ID or other documents in most circumstances if the photographs aren't clear. If you're having trouble doing this, make sure that all of your docs are well scanned and clear.
Website not Opening or Slow Loading Page
Another problem could be that the site seems slow, or you're finding it difficult to access. The first thing you should do is remove your browser cookies. Check to see if you have a solid internet connection before you begin the Betway registration process.
If you are still facing problems with your registration, we suggest reaching out to Betway Kenya's customer support. They should provide you with all the assistance you need.
Betway Registration FAQs
In case you have additional questions concerning the registration process, you will be able to read some more about it in this FAQ section. Check out the answers to some of the most frequently asked questions about Betway registration and log in here:
How to create a Betway account?
Creating a Betway account can be done in a few easy steps. All you need to do is decide on the option. You can register via the official online betting platform, via your mobile phone, via SMS and via the app. For all the methods you will need to insert your phone number, create a password and your full name and email address.
How to register on Betway via SMS?
When registering via SMS, you will need to send SMS "Accept" to 29029, and the operator will send you the account details. You can then use the details to log in and place bets on events like Premier League, West Ham United, and Cheltenham.
How to log out of my Betway account?
Logging out of your betting account is simple. All you need to do is click the avatar icon and then find the sign out button. Moreover, the same logout process will work for Betway app users.
How to get my Betway pin?
If you want to make a withdrawal via an SMS, you'll need a PIN to withdraw funds from your Betway account. Once you make a request you'll receive a unique PIN. Go to My Account and then to Withdraw Funds, then choose the payment method and confirm the phone number. Enter the amount of money you want to withdraw and you will get the PIN.
How to verify my Betway account?
In order to verify the Betway account, you will need to provide your phone number. This way, you will be able to finish the registration process when you receive the confirmation via your phone. Still, you will have to verify your account by providing the operator with a personal ID document in step 2. Choose the ID type and insert all the needed information.
How to log into Betway?
To log into Betway you will have to be an 18+ registered user. Use your account details to log into your Betway account and place bets. Just insert the username and password and click the Betway Login button.
How to check my Betway account balance?
In order to check your Betway account balance, you will have to log into your bettor's account. You can do this online, via a mobile web browser or via the Betway app. Then, you will be able to see the Cash and Betway Free Bet status in the top part of your screen. The first one will show you your current Betway account balance.
Betway Review
Registration Process

Mobile App

Payment Methods

Welcome Bonus