Betsafe predictions are the insider tips and analysis of several sports games on the Betsafe blog. There are different sports analyzed, including football, cricket, basketball, boxing and the newest entrant in the sports section category: eSports. Read on to find out the markets covered on the Betsafe blog and how to win big by playing with the predictions.
Betsafe Predictions for Today

Ninca90
Yield: 8.14%
Spezia to win
THis is a match of Italian Serie A which will be played on 16th october but i think there is a good reason to try these odds at once, because Spezia is already experienced team in this league and i believe...

howtorobabank
Yield: 5.88%
1860 Rosenheim
vs
FC Pipinsried
Regionalliga Bayern
23/11 19:00
FC Pipinsried to win
Fc Pipinsred won 3 of the last 4 matches vs 1860 Rosenheim who lost 5 of their last 6 matches and being in a 2 losing streak scoring zero but conceding 10 goals so I think the host who won their last home...

Dyole
Yield: 9.79%
Champions League Grp. B
19/10 21:00
AC Milan to win Draw No Bet
This is probably a crucial match for both sides, and i expect a very balanced game here. However, for me AC Milan is a better team, they were very unlucky in previous round match vs Atl. Madrid, but this...

Dyole
Yield: 9.79%
Zenit St. Petersburg
vs
Juventus
Champions League Grp. H
20/10 21:00
Zenit St. Petersburg +0.50 (AH)
Both teams are coming from important victories in previous round, and are with some confidence right now. Juventus is considered as a favorite to win here, but Zenit is extremely good on home ground, and...

Dyole
Yield: 9.79%
SC Dnipro-1
vs
FC Kolos Kovalivka
Premier League
16/10 18:30
Under 2.5 goals
Dnipro and Kolos are not much offensive teams, and for me there is some value in this under 2.5 goals. Kolos failed to find a net in 3 of last 4 road matches, and this time i see them more focused on defense,...
Contents

What are Betsafe Predictions?
Like most major bookmakers, Betsafe offers predictions. This is the detailed game analysis from a team of experts hired by the bookmaker to help gamblers make data-driven bets. Betsafe Jackpot predictions are posted on their blog and not on their main betting site. However, you have to place the bets on the main betting site.
Sporting events offered by the bookmaker are not many, but the popular options are covered. Take a look at the list below.
Football: The bookmaker covers the action in the English Premier League, Champions League and Star Sixes.
eSports: You can find expert analysis on some eSport games such as Counter Strike and DOTA.
Basketball: While you can find the tab that reads NBA, it is not up to date.
American Football: Betsafe offers predictions on the NFL only and you can see the NFL tab under the 'Other sports' tab.
Golf: You can see the PGA predictions mostly on the Betsafe blog, but other Master's tournaments are also displayed.
Mixed Martial Arts (MMA): Based on the popularity of UFC as the premier league for MMA, this is what the MMA predictions are mostly based on.
Rugby: The rugby section on the Betsafe blog covered tournaments such as the 6 Nations, European Champions Cup, and Autumn International Rugby, just to name a few.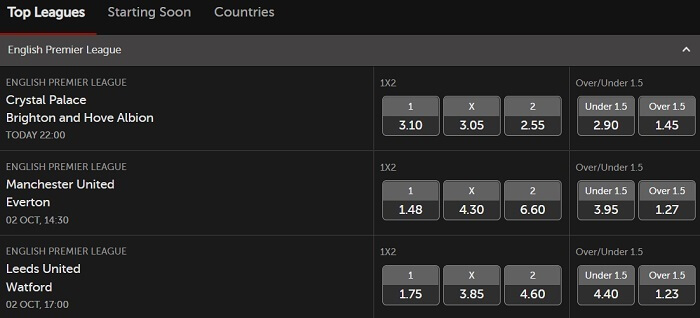 Football Predictions
Betsafe offers football predictions on its prediction site. Unlike other bookmakers, the predictions on Betsafe focus on the English Premier League, Champions League and Star Sixes. Football betting experts update their predictions weekly and give betting tips on the football games played during the week.
Football is the most popular betting sport at Betsafe and the English Premier League is the most popular for Betsafe daily Jackpot predictions. The competition runs from August to May.
Customers will try to predict the outcomes of matches after signing up using a Username and Password and these form the Betsafe Jackpot predictions. There are more predictions the following day when predictions analysis begins again. Nothing is certain in betting but this solution combines the welcome bonus and other predictions for new customers. The predictions are for the results of various events in the many matches and some are shown live on television. There are tips on offer for these predictions.
Cricket Predictions
The operator did not yet provide the cricket predictions when we checked. We hope the bookmaker will start posting on the cricket section very soon.
Basketball Predictions
While there is a section for basketball on the Betsafe predictions site, the predictions were not updated when we checked. We hope the bookmaker will start updating the basketball predictions very soon.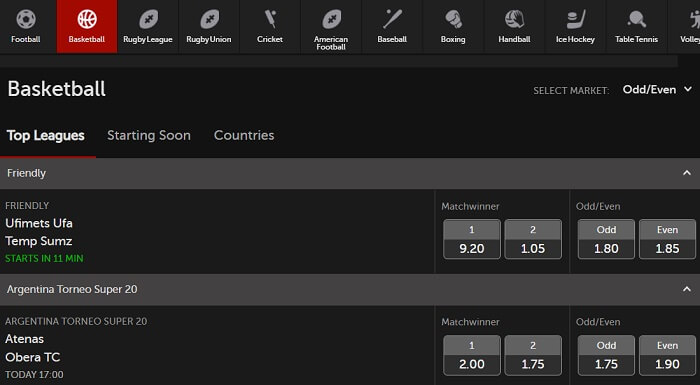 Betsafe Predictions FAQs
How to read football predictions at Betsafe?
Football predictions on the Betsafe site are quite straightforward to read. The team of football experts considers each individual game and provides the likely betting market to play in. You, however, have to be familiar with terms like "BTTS (Both Teams To Score)", "over/under 3.5", and "Draw no bet" and translate it to your betting slip.
How to bet on predictions at Betsafe?
Predictions are detailed analyses of different sports presented by a group of sports experts. The most verified place to find predictions is on the Betsafe website. But you can visit 3rd-party sites that cover the predictions on Betsafe and use their analysis to place bets. You can now bet on the analysis you received on the Betsafe platform.
How to predict the Betsafe jackpot?
The Betsafe jackpot is made up of 3 different jackpot options
The Daily Jackpot (winnings up to 300,000 KES)
The Middle jackpot (winnings up to 25,000,000 KES)
The Super jackpot (winnings up to 105,412, 990 KES)
To win the daily jackpot, you have to correctly predict the outcome of 16 games, and it costs 15 KES to play. The Middle jackpot cost 20 KES while the Super Jackpot cost 80 KES to play. You can head over to the Betsafe website to find out more.
Prediction Calculator