BetRaha is a great sportsbook for Kenyan punters, with great odds and jackpots. In this BetRaha review, we evaluate the sports betting markets and what kind of promotional bonuses there are. The goal is to evaluate and decide if BetRaha Kenya is worth using or if another app would be better!

750% extra cash on your winnings
18+ | Commercial Content | Wagering and T&Cs apply | For new customers only.
BetRaha Review: Our Opinion
After this BetRaha review, our opinion is that it is a suitable sportsbook for most Kenyan players. The odds are fair and there are quite a lot of betting markets. The website is well-designed and easy to use. All the necessary information, such as histories and statistics, can be found on the website.
Read to the end of this review before you decide to sign up for BetRaha. We will even throw in a BetRaha bonus code for your time if you decide to sign up after all.
| Pros | Cons |
| --- | --- |
| Lots of Betting Markets | Does not have a mobile app |
| Sports Betting Bonuses | No casino bonuses. Limited number of games. |
| Can contact customer support in a lot of different ways. | No welcome bonus to be found. |
---
Contents
---
What is Good about BetRaha?
The main advantages of BetRaha are:
It supports a wide range of sports betting markets, with 20 different sports
There are lots of bonuses and promos for sports bets, including cashbacks and raffles.
Lots of options for customer support, including social media like Twitter, Facebook & Instagram
What is Wrong about BetRaha?
The downsides of BetRaha include:
There is no proper mobile casino app.
The selection of casino games is limited and there are no casino bonuses at all.
There is also no welcome bonus for new players who just signed up
Does BetRaha Have a Bonus?
Yes. BetRaha Kenya has several bonuses that reward players with extra cash or free bets.
One of the promotional offers at BetRaha includes a 750% Win Bonus on combination bets. If you wager on a combined bet with 3 or more selections, you will get a win bonus. The bonus % increases with each bet added, all the way up to 750%.
Another bonus lets players win an actual ticket to a live sporting game. For every KSH 1 wagered on sports betting, each player gets a ticket to the random draw. One lucky winner from the random draw gets a ticket to the event, plus flights and accommodation.

BetRaha Sports Betting Review
When it comes to sports betting, BetRaha offers a good number of markets. There are over 20 different sports featured on the list of supported games. Not all of them are equally popular, but Kenyan players can wager on them nonetheless.
Soccer
The most popular sport in the world bar none, Soccer is very popular in Kenya. Kenyan punters love to wager on international soccer matches and leagues, like the UEFA Champion's League, COPA Libertadores or English Premier League. There are over 1100 upcoming soccer events to wager on from BetRaha Kenya.
Tennis
Another very popular game is Tennis. BetRaha Kenya offers multiple top tennis tournaments and leagues, including the WTA, ATP, Challenger League, and ITF Men and ITF Women's championships. Each of them features the top level of play. They are definitely exciting for any punter!
Basketball
Kenyans have a surprising love of Basketball. This game is one of agility and finesse. At BetRaha, the Basketball market includes a lot of major national leagues such as the NBA, NCAA, Liga ACB, and BBL, plus international ones like the Euroleague and World Cups.
For each game, there are over 30 markets to bet on, split up by quarters and points.
Table Tennis
Table Tennis is just as popular as its bigger cousin. There aren't a huge number of Table Tennis markets available here. The main competitions are the TT Cup, Ukraine Win Cups, and the Liga Pro circuits. These matches are all focused on Russia and Ukraine.
Cricket
Cricket is even more popular than football, but only in a select few countries. In Kenya, it is a really commonly played sport. Kenyan cricket betting at BetRaha includes different International tournaments such as the T20 World Cup and various ODI series, plus national leagues in Australia, India, etc.
Rugby
Rugby is a loud and action-packed game that's very popular in most countries. There are two types of Rugby: Union and League. Both are available at this sportsbook, along with their various leagues. This includes the European Championships and Six Nations for Rugby Union. For Rugby League, the big competitions are the NRL and the World Cup.
MMA
MMA, which stands for Mixed Martial Arts, is one of the few combat sports still in the mainstream. The biggest MMA tournament is the Ultimate Fighting Championships, UFC. Not many martial arts competitions are as exciting to watch and bet on as the UFC.
E-Soccer
Soccer is such a popular game that its appeal isn't limited to just the field. E-Sports are becoming very popular and E-Soccer is one of the biggest E-Sports games. In E-Soccer, two players compete against each other, each controlling a virtual football team. Big E-Soccer tournaments and leagues include the Cyber Live Arena, Esports Battle, and GT Sports League.
Other Sports
Not every sport available at BetRaha could be mentioned in this review. About a dozen sports were left out. They include Baseball, Darts, Ice Hockey, Volleyball, Handball, American Football, Futsal, Boxing, Snooker, Badminton, and Water Polo. However, just because this review does not mention them does not mean you can't bet on them.
Each of these sports also features lots of competitive leagues and upcoming matches for BetRaha punters to wager on.


BetRaha Jackpot Review
In the BetRaha review, we also looked at the jackpots. These are an opportunity to earn a huge prize at one go rather than making small bets.
BetRaha has just one huge jackpot, called the Super6. This jackpot has an incredible prize pool of 11,000,000 KSH. That's right – anyone can win up to 11 million KSH with a little luck.
To participate in the jackpot, players have to predict the total scores of 6 football match fixtures. These fixtures are chosen from highly anticipated and unpredictable matches in the top European tournaments.
After predicting the total scores, they have to predict the 'Golden Goal'. It acts as a tiebreaker especially since multiple people could predict the same 6 winners or else get lucky. This is basically predicting which minute the goal will fall in. Whoever predicts the time of the goal will win the jackpot.
Unlike a lot of other jackpots at Kenyan sportsbooks, there is no deposit fee for participating in this.

BetRaha Casino Review
BetRaha does not just include a sportsbook. A whole casino is integrated into the website. Punters can use BetRaha as the centre of all their gambling activities, both sports and casino. There's no need to make a new, separate betting account on a different side.
The different types of a game typically found at casinos are slots, tables, and live dealer casino games.
Slots Games
Slots are the most basic type of gambling game. There are usually 3 or 5 reels on the screen, each reel with 3 or 4 rows. Players spend money to spin it. If three or more symbols land in a particular arrangement, they win. Slots are extremely popular because of how easy they are to learn and play.
There are hundreds of slots at BetRaha from some decent software providers. Players can certainly have fun with them.
Table Games
Table games include those casino classics like poker, blackjack, roulette, etc. There are a number of video poker and blackjack games to play at BetRaha casino, such as 3D Blackjack or Texas Hold 'em Poker.
There is a difference between video games and live dealer titles. It's simply the fact that video games are generated and played by computers only. Meanwhile, live dealer titles have a real human behind them. What you see on the screen of a live game is actually a human being acting as the dealer or croupier.
Live Casino
BetRaha has a surprisingly good number of live dealer tables. Some of them include Lightning Roulette, First Person Roulette, First Person Blackjack, Infinite Blackjack, Power Blackjack, First Person Dream catcher, Free Bets Blackjack, and so on.
There are not many brick-and-mortar casinos in most of Kenya. Kenyan gamblers who wanted to play with real dealers usually had to travel a long way. That's not necessary anymore, thanks to live dealer casinos from sites like BetRaha.
BetRaha Payment Methods
There are three payment methods at BetRaha. Payments are necessary – how else are players going to put the money they wager into their account? All of the payment options here are mobile payments: M-Pesa, Airtel, and Safaricom. This is because punters in Kenya are more likely to have mobile phones than credit cards or e-Wallet accounts.
How to Make a Deposit at BetRaha Kenya
Making a deposit at BetRaha is not very difficult. You may deposit from your M-Pesa, Airtel or Equitel account.
If you want to deposit directly from your phone, first open up the M-Pesa or Airtel settings app. Select 'Paybill'. Enter BetRaha's paybill number, which is 207291. Give 'BR' for the name, then select how much to deposit and confirm.
It only takes a few seconds to do it this way. It is not even necessary to log into your BetRaha Kenya account. There is another way to deposit through the casino as well.
When depositing through the website, click on the 'Deposit' button. Choose which of the three payment methods to use, how much to deposit. You will be redirected to M-Pesa's portal for confirmation.
Keep the minimum deposit and maximum in mind:
Minimum Deposit: KES 10
Maximum Deposit: KES 100,000
Processing Time: Instant
Processing Fees: None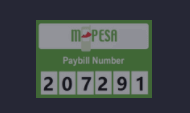 How to Withdraw from BetRaha Kenya
Withdrawing is even easier than depositing. They will withdraw to the same account and mobile number you deposited from.
To withdraw, visit the account page and click on 'Withdraw'. Make sure your phone number is linked to your account. Choose the payment method, like M-Pesa or Airtel, then confirm how much money to withdraw. The funds will be transferred in just a few minutes.
Minimum Withdrawal: KES 50
Maximum Withdrawal: KES 70,000
Processing Time: Fast
Processing Fees: None
Is There a BetRaha App?
Unfortunately, there is no app for BetRaha Kenya. That does not mean mobile players are left out. The BetRaha website itself is designed for mobile users.
If you open BetRaha Kenya in the phone's browser, you will find that the website has shifted to a portrait layout. This layout is well designed and includes all the same features as the desktop version. The menu icons are moved to the top and bottom of the site. Most of the screen will be taken up by a list of the matches and bets.
Placing bets works in exactly the same way. Players can tap on the boxes with the odds to add that bet to their payslip. The payslip button is at the bottom of the screen. Tapping on it will open up the full slip, where players can set the stake and confirm the bet.
Customer Service
Occasionally some problems might show up that players can't fix by themselves. The first step of this is to contact support. There are several different ways to contact support.
Firstly, to get support and help, players have to visit the support section. The link is given in the footer. Click on "Email / Address" to get there.
After that, you can use either email, live chat, or phone number. At the bottom right there is a live chat on the website. On the left, players will find a 'Contact Support' button that will send an email message. The email address is cs@betraha.co.ke.
If you want to use phone support, the number is 0729782123. They even have their physical mailing address in Nairobi given in the footer, though all the online and phone methods are much faster anyway.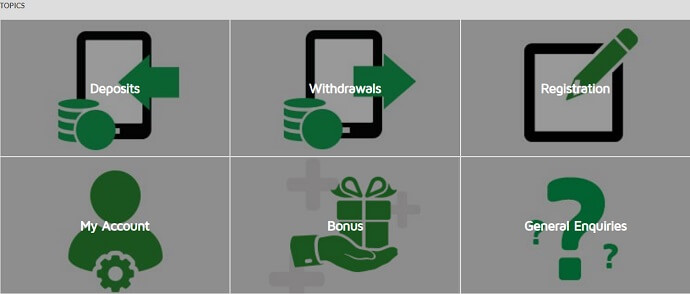 BetRaha Review FAQs
Is BetRaha Legal in Kenya?
Yes. BetRaha is fully safe and legal. During our review, we tested the authenticity of this casino and found that it is genuine and trustworthy. This sportsbook is operated by Two Tie Ltd., which is fully licensed under the Betting Control License Board. Their license No. is 216. This means they are fully legal and allowed to operate within the bounds of Kenya.
How to Open an Account at BetRaha?
Opening an account at BetRaha is not very difficult. It only takes a few seconds. All you need to start is a Kenya phone number. BetRaha Kenya only accepts Kenyan players, so if you are in a different country or don't have a Kenyan phone number, you cannot register. To sign up for this sportsbook:

1. Click or Tap the 'REGISTER' button at the top right. It is right next to the bright yellow login button and has a yellow border.
2. Enter your phone number and a password that is easily memorable yet secure. Since you will be keeping money as balance in this account, you don't want it stolen.
If you want to enter your name and address now, you can use the 'Use Full Registration form' link at the bottom. Otherwise, the name and email address can be added later.
3.
Get a Registration Code on your phone.
Once you confirm the code, your account will be created.
What is the Minimum Stake at BetRaha
The minimum stake at BetRaha is KES 10. This is equal to the deposit limit. So, if you want to test out a minimum odds game, using a small stake is the best option.
What are BetRaha jackpot tips?
The BetRaha jackpot features prize money of 11 million. Many punters want to pursue it, no doubt. If you want to give your best shot at the Betraha Kenya jackpot, here are some tips.

1. Study the players and teams in the matches. Try to find out how good their offence is, their defence is, which players are most likely to score, etc. Based on their history, it is possible to predict the outcome of a match. Even if the chances of a correct prediction are low, it is still possible to improve your odds of winning.
2. Don't get frustrated if you lose. The bet is practically a one-in-a-million thing. Just try again the next day
3. Wager on other games for fun. Don't go all-in on the jackpot bonus bet.
BetRaha Review
Sports Bonus

Customer Support

Betting Markets

Payment Methods