Kenyan players who are wondering how to complete the BetLion deposit process should keep reading. Here, punters can learn more about the deposit options, fees, and more.
About BetLion Deposit
When it comes to depositing funds on BetLion Kenya, players have different options to choose from.
The platform offers three deposit methods: Safaricom Mpesa, Airtel, and SMS. Moreover, the options can also be used to complete the BetLion withdrawal process.
It's important to note that BetLion Kenya does have a maximum daily deposit limit of KSh 140,000 in total. Additionally, for each transaction made during one day, the maximum deposit limit is set at KSh 70,000.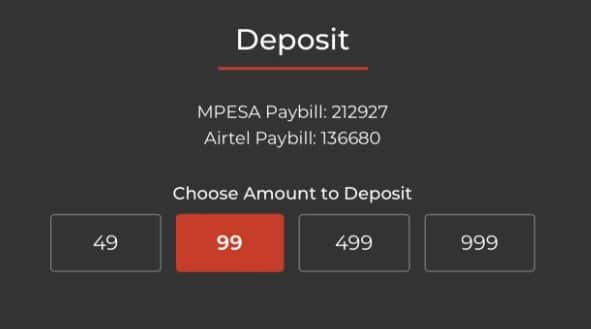 So whether you're looking to make small or large deposits, BetLion Kenya provides flexibility and convenience with its deposit methods.
Safaricom Mpesa
One of the most popular methods is Safaricom Mpesa, which allows you to make instant deposits without any additional fees. Whether you're on the go or at home, you can easily top up your betting account using your Safaricom Mpesa.
Also, there is no minimum deposit amount set by BetLion Kenya, so the minimum amount depends on the Safaricom deposit threshold.
Airtel Money
Another payment option available on BetLion Kenya is Airtel. Similar to Safaricom Mpesa, Airtel allows for instant deposits without any extra charges.
With Airtel, you can promptly and securely transfer funds to your wagering account. Just like with Safaricom Mpesa, there is no minimum deposit requirement set by BetLion Kenya for Airtel deposits.
SMS
If you like an even more typical technique, BetLion Kenya offers the option to deposit funds through SMS. With SMS deposits, you can simply send a text message with the desired amount, and the funds will be instantly added to your betting account.
Just like with Safaricom Mpesa and Airtel deposits, there are no additional fees for SMS deposits.
How to Make a Deposit on BetLion Kenya?
Making a BetLion deposit is a straightforward process that can be done in a few minutes. Kenyan players who want to use the BetLion coupon code and make a deposit with this operator should check the step-by-step guide below.
Firstly, players have to log in to their BetLion Kenya account using their username and 4-digit PIN.
Next, navigate to the transaction page.
Furthermore, enter the amount you want to deposit.
Then, click on the green "Deposit" button.
Afterwards, punters should enter their mobile money PIN on their phones to confirm the transaction.
Lastly, your funds will be successfully deposited into your BetLion Kenya account.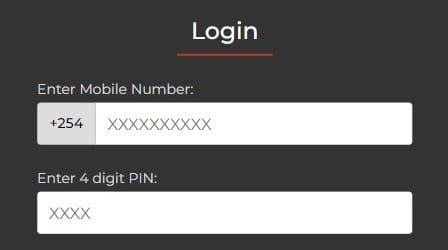 Alternatively, you can visit Mpesa or Airtel Money platforms on your phone and make a deposit directly from your mobile device.
Also, to make a deposit via SMS, bettors need to send D#Amount to 40418. For example, if you wish to deposit 2,000 KSh, you need to send an SMS containing D#2000 to 40418.
FAQ
If you have any more questions about the deposit process for Kenyan players, check the FAQ section below.
Yes, the deposit process is safe and secure, with the site being legal and licensed in Kenya.
Yes. Players can complete the deposit with MPesa Paybill.
First, check if you have enough funds in your account. Otherwise, get in touch with the operator's customer support team.