The English Championship occupies the second overall level in English football leagues. It's behind the Premier League, which is top of the football pyramid in England.
Our article will present you with English Championship and our betting predictions for this league.
English Championship Predictions Today

allee
Yield: 11.62%
Newcastle to win
Hi bE Community off we go to an English football game. The hosts are the clear favs in this match up I think they can get the dub here having their Fans to support them. Hence my new bet is ten out of...
---
---
EFL 2023 Fixtures
EFL 2023 Betting Odds
Unfortunately no odds are available at this point. Please check back later.
12:30 pm
February 4, 2023
Norwich
Burnley
12:30 pm
February 4, 2023
Rotherham
Sheffield United
Return
▼
BET AT

Betway
Odds are subject to change. Last updated
January 28, 2023 4:20 am
.
Where to Bet on English Championship in Kenya?
Which Teams Qualify for the English Championship?
The English Championship qualification promotes teams from League One, the third tier overall in the English football league system.
Three teams managed to qualify for the 2022/2023 Championship season. The two top teams (Wigan Athletic and Rotherham United) secured automatic qualification, while the last team (Sunderland) had to qualify via playoffs.
Wigan Athletic
Rotherham United
Sunderland
How Did We Choose Our English Championship Predictions?
Making predictions about the outcome of an event is undoubtedly not an easy skill.
However, there are a lot of factors that influence English Championship predictions, which you will find out here. Some of the ways in choosing English Championship betting tips to include.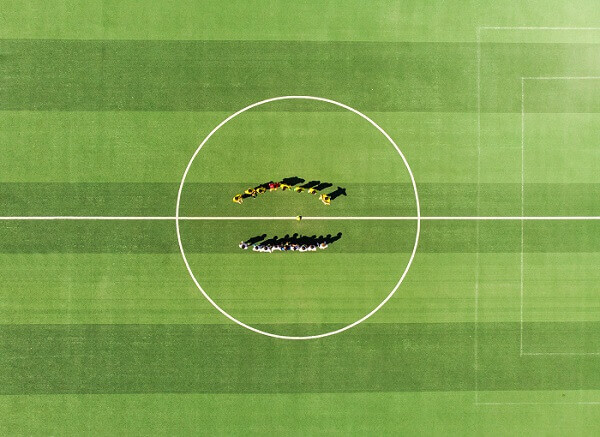 Favourites
There is usually a better team considered the favourite, and the less good squad is known as the underdog when two different sides face each other. The difference is in the quality they pose or the history they've had.
When you know this, you're able to make an informed prediction.
An ardent follower of the Championship could quickly tell which team have a greater chance of winning a match. They will consider the fixture and a team's quality over another.
For instance, Burnley FC has been a bright side so far this season with a place on the top of the log; closely behind is Sheffield United. These two teams are favourites to finish as the league winners.
So, it's hard not to bet on them to win, especially when they play against Rotherham, Blackpool,  Huddersfield, and Wigan Athletic, teams that possess less quality and have been poor in the league.
Statistics
Statistics are one crucial factor when making an England Championship betting tip. You need to look at details and collect data for the teams to help make your prediction.
These are the outcome of events from past meetings between the teams. For instance, you could bet on a particular player or team to score in a match based on the statistics you have gathered from previous similar events.
Checking out the previous meetings between the two teams helps punters predict who could eventually come out top as the winner of the day.
Standings
Standings are also an essential determinant of the outcome of a Championship match. A 17th-placed team will struggle when they face a top-placed team, as this distance in the log already tells a lot about the disparity in quality between the two sides.
You will only get a low-placed team pulling the strings against a top-placed team in rare cases. So you won't expect your prediction to favour a Wigan Athletic side with just 6 wins in 26 games so far this season against a Blackburn Rovers side who have won 14 and played the same number of games.
Both sides' differences are evident as their places in the Championship standing reveal.
Fixtures
Fixtures also influence England Championship tips. It could be challenging to predict the winner in a fixture involving Burnley FC and Sheffield United because they are relatively two of the strongest teams so far this season.
Also, derby fixtures are always tough for teams as they spell rivalry and superiority. You also have to look at the involvement of teams in other competitions, as this could affect the team's performance and delivery.
Teams can suffer when they are still very much involved in the F.A Cup and Carabao Cup.
Previous Winners
You can predict the Championship game when you know the last winner from the situation or encounter. The previous winners would go into the game with the confidence of replicating the same feat.
Teams get to prove themselves on their different home ground and away from home. So, a careful look at the previous contest winners could help you predict whether a team is playing on home soil or away.
Previous winners always go into the game more comfortably than the other team.
Other factors that influence predictions of a game also include:
The quality of the coaches
The referee
Playing style
Motivation
How Do English Championship Predictions Work?
England Championship tips have to do with giving betting tips about the outcome of a Championship match. Various betting operators accept bets on EC.
So, all you have to do is choose the betting platform you are comfortable with and place your bet.
There is a need to have good knowledge and information about a team before deciding to place a bet on them. You need to look at their form, team quality, and fitness level before making your choice.
There is also a need for you to take note of the availability of their best players, as absence could affect the outcome of the match.
Different kinds of predictions are available during the English Championship.
For example, you could predict the three teams that would get promoted to the Premier League or those who would get relegated. You can also predict who the highest goalscorer in the competition will be.
The England Championship betting tips cover a wide range of markets on each match day, including the 1X2, over/under, both teams to score, goalscorer, correct score, and so on.
The 1X2 market means the Home or Away team can win or get a Draw. The over/under market involves the number of total goals to be scored more or less than a particular set goal line.
The 'both teams to score' market involves both the home and away teams scoring at least a goal and so on. Different betting platforms explain these various markets.
The England Championship betting tips delivered by experts are only as accurate and suitable based on past performances and occurrences.
So, the more information you have, the more informed bet you will be able to place.
When Is the English Championship Final?
The English Championship play-off final will occur between 27-29 May 2023.  
After the two top teams secure qualification, the 3rd, 4th, 5th and 6th teams on the log battle it out in the playoffs to determine who joins the top two for the Premier League spots.
Where to Watch English Championship Matches?
You can watch the English Championship on various TV channels that stream these games. In addition, some betting operators offer live streaming for various matches.
So, you can also watch through these platforms. One of them is Betway, so their customers can both place a bet and enjoy the games.